Trafigura signs German guaranteed US$800m loan agreement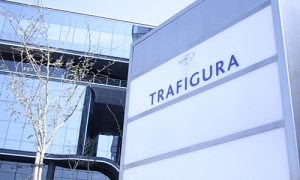 (Posted on 26/10/22)
Trafigura, a market leader in the global commodities industry, has entered into a USD800 million five-year loan underwritten and arranged by Societe Generale and syndicated to seven participating banks. The loan is guaranteed by the government of the Federal Republic of Germany acting through the German Export Credit Agency (ECA) Euler Hermes Aktiengesellschaft. The guarantee is provided under Germany's Untied Loan program to support the commitment by Trafigura to deliver, under a five-year supply agreement, up to 500,000 tonnes of non-ferrous metals into Germany.
The Untied Loan program is a tool to secure the long-term delivery of strategic commodities to Germany. In exchange for offering cover on the financing, Trafigura has committed to a new long term agreement to supply strategic commodities. The agreement included a review of Trafigura's environmental, social and governance (ESG) policies and performance.
"The support of the Untied Loan program has enabled Trafigura to take on a long term commitment to supply strategic commodities to German industry," said Kostas Bintas, Trafigura's Co-head of Metals and Minerals.
Non-ferrous metals are used by Europe's renewable energy, electronics and chemical industries, as well as suppliers to the construction and car industries.
Latest News
(Posted on 07/12/23)
Rio Tinto has approved a $77 million (A$110 million) pre-feasibility study (PFS) to progress development... Read more
(Posted on 03/12/23)
Rio Tinto and Giampaolo Group have completed a transaction to form the Matalco joint venture, combining... Read more
(Posted on 03/12/23)
Khalifa Economic Zones Abu Dhabi – KEZAD Group, the largest operator of integrated and purpose... Read more
(Posted on 26/11/23)
ADM, a leader in sustainable agriculture supply chains, has announced an important expansion of its... Read more
(Posted on 17/11/23)
Trafigura, a market leader in the global commodities industry, has agreed to invest in an all-in-one... Read more
(Posted on 17/11/23)
ADM and Marathon Petroleum Corp. have celebrated the opening of their joint venture soybean processing... Read more
(Posted on 13/11/23)
Former U.S. Grains Council (USGC) Director of Global Programmes Alejandra Castillo was named the successor... Read more
(Posted on 13/11/23)
Rio Tinto has completed the acquisition of PanAmerican Silver's stake in Agua de la Falda and... Read more
(Posted on 05/11/23)
Cargill has completed an expansion and modernization project at its integrated soybean crush and refined... Read more
(Posted on 31/10/23)
BHP has approved an investment of US$4.9 billion (C$6.4 billion) for stage two of the Jansen potash... Read more