Trafigura closes Syndicated Revolving Credit Facility and Term Loan Facilities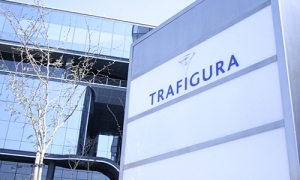 (Posted on 25/10/21)
Trafigura Group Pte Ltd ("Trafigura"), a market leader in the global commodities industry, has announced the closure of its new Syndicated Revolving Credit Facility ("RCF") and Term Loan Facilities (the "Facilities") at USD2.4 billion-equivalent. The Facilities were substantially oversubscribed and upsized from their initial launch amount of USD1.5 billion-equivalent, with 36 financial institutions participating in the transaction, including eight new lenders.
The new Facilities comprise of a 365-day USD revolving credit facility (USD700 million), a 1-year CNH term loan facility (c. USD890 million-equivalent) and a 3-year USD term loan facility (USD810 million). The new Facilities will be used to refinance the maturing 3-year term loan tranche from 2018 and the maturing 1-year USD and 1-year CNH tranches from 2020, as well as for general corporate purposes.
Christophe Salmon, Group Chief Financial Officer for Trafigura, said: "We are extremely pleased with the record support we received from the banking community across Asia Pacific and Middle East. Trafigura's exceptional business and financial performance underpinned the commitment of our banks to these Facilities, especially the three year tranche, which shows confidence about our ability to weather different commodity and credit cycles. The implementation of a sustainability-linked loan structure in the new Facilities, in line with our European RCF that closed in March 2021, was a very important step to demonstrate Trafigura's commitment to champion the ESG agenda in our sector."
Trafigura mandated Bank of Communications Shanghai Putuo Sub-Branch ("BoComm"), DBS Bank Ltd. ("DBS"), Standard Chartered Bank (Singapore) Limited ("SCB") and Sumitomo Mitsui Banking Corporation Singapore Branch ("SMBC") as the Mandated Lead Arrangers and Bookrunners. SCB acted as Global Coordinator of the transaction. Development Bank of Japan Inc. ("DBJ") acted as Mandated Lead Arranger in connection with the syndication of the 3-year USD term loan facility. In addition, 25 financial institutions joined the USD tranches of the Facilities during syndication.
Agricultural Bank of China Shanghai Huangpu Branch ("ABC") and China Construction Bank Shanghai Pudong Sub-branch ("CCB") were the Mandated Lead Arrangers and Bookrunners in connection with the CNH syndication of the Facilities. In addition, six financial institutions joined the CNH tranche during syndication.
Latest News
(Posted on 02/06/23)
Rio Tinto plans to invest US$395 million1 in a seawater desalination plant in the Pilbara, Western Australia... Read more
(Posted on 31/05/23)
A new collaboration between BHP and Microsoft has used artificial intelligence and machine learning... Read more
(Posted on 23/05/23)
Bunge and Nutrien Ag Solutions, the retail division of Nutrien Ltd. have announced a strategic alliance... Read more
(Posted on 17/05/23)
Vale has concluded the shipment of its first cargo of iron ore briquettes to be tested in a blast furnace... Read more
(Posted on 12/05/23)
The UK Government's decision to abandon plans to review all EU-derived legislation by the end of 2023... Read more
(Posted on 08/05/23)
The USA's National Grain and Feed Association (NGFA) and 42 other agricultural groups have expressed... Read more
(Posted on 02/05/23)
BHP has announced the completion of the OZ Minerals acquisition and implementation of the scheme of... Read more
(Posted on 02/05/23)
ADM, global leader in nutrition, and one of the leading flour millers in the UK, has for the first time... Read more
(Posted on 28/04/23)
Speaking on behalf of the American Soybean Association and his fellow soy growers, ASA President Daryl... Read more
(Posted on 28/04/23)
Rio Tinto has entered into a binding agreement to acquire the Platina Scandium Project, a high-grade... Read more