Trafigura announces executive leadership changes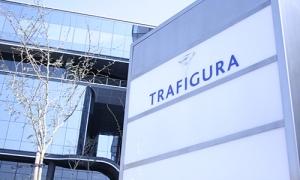 (Posted on 19/09/23)
Trafigura Group Pte Ltd. has announced an evolution of its executive team to further strengthen leadership and focus across its global activities during a period of exceptional success and growth. The changes also reflect the forthcoming retirement of Mike Wainwright.
Trafigura is a leading commodities group, owned by its employees and founded 30 years ago.
Jeremy Weir, Executive Chairman and CEO, and Jose Larocca, Executive Director will lead a newly-formed Executive Committee. The committee will replace the current Management Committee. In addition, the Executive Committee will comprise the following, each of whom will report to Jeremy Weir as CEO.
Gonzalo De Olazaval Head of Metals, Minerals & Bulk Commodities
Richard Holtum, Head of Gas, Power and Renewables
Ben Luckock, Head of Oil
Ignacio Moyano, Chief Risk Officer (new role)
Christophe Salmon, Chief Financial Officer
Emma Stroud, Chief Operating Officer
These changes will take place with immediate effect.
Hadi Hallouche will continue in his role as CEO Puma Energy. Kostas Bintas will continue to be responsible for aluminium and copper. Jesus Fernandez will continue as Head of M&A and Julien Rolland will continue to lead Strategic Projects.
Trafigura connects vital resources to power and build the world. They deploy infrastructure, market expertise and a worldwide logistics network to move metals and minerals, gas and power, oil and petroleum products, from where they are produced to where they are needed, forming strong relationships that make supply chains more efficient, secure and sustainable.
The Trafigura Group also comprises industrial assets and operating businesses including multi-metals producer Nyrstar, fuel storage and distribution company Puma Energy, and our Impala Terminals joint venture. The Group employs over 12,000 people and is active in 156 countries.
Latest News
(Posted on 26/09/23)
Vale has announced that it signed a MOU with the Port of Açu to study the development of a Mega... Read more
(Posted on 26/09/23)
The European Soy Monitor 2021 has been published, containing an overview of estimations on the use of... Read more
(Posted on 19/09/23)
BHP contributed $60 billion (AUD) in economic value to the Australian economy in the 2023 financial... Read more
(Posted on 19/09/23)
BHP contributed $60 billion (AUD) in economic value to the Australian economy in the 2023 financial... Read more
(Posted on 12/09/23)
The Food and Agricultural Organisation of the United Nations (FAO) forecast for global cereal production... Read more
(Posted on 08/09/23)
Rio Tinto has appointed Jérôme Pécresse to lead its Aluminium business, succeeding... Read more
(Posted on 04/09/23)
The Environmental Protection Agency (EPA) and the Army Corps in the USA have announced the final definition... Read more
(Posted on 28/08/23)
Despite the many and varied categories of cargo damage faced by shipowners transporting grain cargoes... Read more
(Posted on 28/08/23)
Rio Tinto and First Quantum Minerals have completed a transaction to form a joint venture that will... Read more
(Posted on 21/08/23)
Aluminum Association president & CEO Charles Johnson released the following statement on the one... Read more