Swedish Club awarded 'A' across the board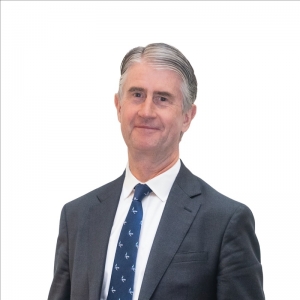 (Posted on 04/02/21)
The Swedish Club is pleased to report that once again S&P Global Ratings has affirmed its 'A-' long-term insurer financial strength and issuer credit ratings for The Swedish Club.
In making its decision, the ratings agency pointed to The Swedish Club's resilient capital position in a volatile year. It also commented on the Club's disciplined underwriting and risk control, supporting the Club's controlled underwriting results. The Swedish Club has demonstrated a combined ratio of 98% across a seven-year average, positioning it ahead of its peers.
S&P has also confirmed a stable outlook for the Club, reflecting its view that the Club will continue to preserve its excellent capital adequacy and improve its underwriting performance.
This news comes alongside A.M. Best again awarding The Swedish Club a Financial Strength Rating of A- (Excellent) and the Long-Term Issuer Credit Rating of "a-", with a stable outlook.
A.M. Best categorised the Club's balance sheet as 'very strong ... underpinned by risk-adjusted capitalisation at the strongest level, as measured by Best's Capital Adequacy Ratio (BCAR)'.
Managing Director of The Swedish Club, Lars Rhodin says: "In such a challenging year we are delighted that once again both S&P and A.M. Best have placed us in the top ranks of our sector. This welcome result was earned through the Club's long-term strategy of prudent risk management and a commitment to providing excellent levels of service to our members.
"During 2020 The Swedish Club has focused on supporting members in what have been extraordinary times. The Club's lean structure and customer focused ethos has enabled us to swiftly develop the IT solutions and organisational flexibility to ensure we continue to both meet and anticipate our members' needs."
Latest News
(Posted on 07/12/23)
ClassNK has issued Approvals in Principle (AiPs) for four cutting-edge ship designs developed by Marine... Read more
(Posted on 07/12/23)
A smartship partnership bringing together ship management company Laskaridis Shipping, digital technology... Read more
(Posted on 07/12/23)
ABB has launched a new digital tool allowing shipowners, operators and designers to estimate the emission... Read more
(Posted on 03/12/23)
The Dry Bulk and LNG segments have borne the brunt of restricted transits, particularly due to their... Read more
(Posted on 03/12/23)
Columbia Shipmanagement (CSM) is set to further boost operational efficiency on its vessels, as crew... Read more
(Posted on 26/11/23)
Shi.E.L.D. Services has selected Spinergie as its preferred digitized solution provider to monitor and... Read more
(Posted on 26/11/23)
Thousands of cadets and trainees in India will benefit from in-depth wellness training and support thanks... Read more
(Posted on 17/11/23)
As shipping continues its journey to decarbonisation, INTERCARGO will host a special forum in Athens... Read more
(Posted on 13/11/23)
INTERCARGO was deeply saddened and concerned to hear of the reported appalling missile attack on the... Read more
(Posted on 13/11/23)
A new-look Wellness at Sea Awareness Campaign for seafarers, their families and shore staff that &ldquo... Read more