Shipowners urged to take proactive stance to cut demurrage costs and risks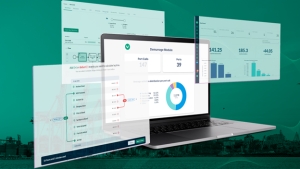 (Posted on 14/08/23)
Voyager, the operations and demurrage management platform for bulk commodity shipping, is urging shipping companies to take a proactive stance and adopt a number of Best Practices in order to reduce the costs and risks of demurrage.
A dramatic surge in port congestion and associated supply chain disruptions have led to longer waiting times and higher demurrage costs, said Voyager co-founder and CEO Matthew Costello. "This issue is particularly severe in the bulk shipping sector, where demurrage costs can exceed 20% of the total freight cost for a voyage," he said.
"However, demurrage doesn't have to be a substantial burden on a company's resources. By implementing three key Best Practices, companies can significantly reduce the cost of demurrage and streamline their operations."
Voyager says companies should estimate and analyse demurrage in real-time, automate their Statement of Fact (SoF) data processing and logically analyse their charter parties.
"These changes will give your company the necessary tools to stay ahead, making informed, data-driven decisions that result in savings and greater efficiency," said Costello.
According to Voyager, many businesses make the mistake of calculating laytime and estimating demurrage claims only after they receive a claim from the shipowner – leaving no room for adjustment. Instead, companies should take a proactive stance; by estimating and analysing demurrage immediately after the first load port, they can gain a real-time assessment of their demurrage risk at every stage.
By taking into account historical factors such as waiting times, congestion and lineups, operators can gain a realistic estimate of the demurrage risk for the entire voyage; these costs can be allocated to profit-and loss-statements accurately and any claim can be anticipated in advance. This also offers dynamic opportunities for risk mitigation by coordinating with terminals and other vessels to expedite discharge and avoid unnecessary delays.
Secondly, Voyager recommends that companies digitise all their SoF events data, to provide granular insight throughout the loading and discharging process – invaluable in assessing the efficiency of the terminal, the berth and the discharge itself. By automating the processing of this data, companies can streamline their demurrage calculations and gain real-time insights, informing decisions related to seasonality, congestion and efficiency.
Finally, Voyage urges companies to connect charter party agreements to demurrage logic. This involves more than just transferring data fields into a database – logic should be assigned contracts and fields, so that it can be understood how specific clauses in a contract are impacting demurrage claims. For example, there may be particular clauses that incur more cost at a certain berth or port. Analysis of the charter party enables dynamic optimisation of contracts across the company, which can highlight areas of potential savings based on data-driven decisions.
Voyager Portal views demurrage as an opportunity for businesses to alleviate the impact of port congestion, improve tighten up contract weaknesses and drive overall business improvement, said Voyager co-founder and COO Bret Smart. "Demurrage costs due to inefficiencies eventually get passed on to the customers, creating a situation where no one wins. Proactive management and intelligent data utilisation are the keys to unlocking significant business improvement," he said.
"Ultimately, automating document processing and laytime calculations can free up valuable time for demurrage teams, with up to 50% of time savings. The time freed up can be used by analysts to go back to contracts and review clauses to identify other savings opportunities."
Latest News
(Posted on 07/12/23)
ClassNK has issued Approvals in Principle (AiPs) for four cutting-edge ship designs developed by Marine... Read more
(Posted on 07/12/23)
A smartship partnership bringing together ship management company Laskaridis Shipping, digital technology... Read more
(Posted on 07/12/23)
ABB has launched a new digital tool allowing shipowners, operators and designers to estimate the emission... Read more
(Posted on 03/12/23)
The Dry Bulk and LNG segments have borne the brunt of restricted transits, particularly due to their... Read more
(Posted on 03/12/23)
Columbia Shipmanagement (CSM) is set to further boost operational efficiency on its vessels, as crew... Read more
(Posted on 26/11/23)
Shi.E.L.D. Services has selected Spinergie as its preferred digitized solution provider to monitor and... Read more
(Posted on 26/11/23)
Thousands of cadets and trainees in India will benefit from in-depth wellness training and support thanks... Read more
(Posted on 17/11/23)
As shipping continues its journey to decarbonisation, INTERCARGO will host a special forum in Athens... Read more
(Posted on 13/11/23)
INTERCARGO was deeply saddened and concerned to hear of the reported appalling missile attack on the... Read more
(Posted on 13/11/23)
A new-look Wellness at Sea Awareness Campaign for seafarers, their families and shore staff that &ldquo... Read more