Seagull and Videotel leadership appointments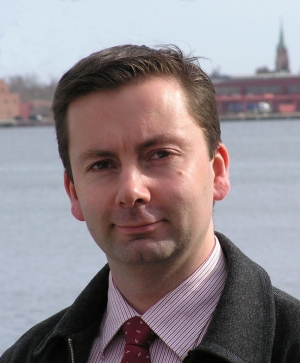 (Posted on 16/12/19)
Industry veteran Manish Singh joins leading maritime knowledge services group as CEO, with Roger Ringstad assuming role of Executive Chairman.
Acquired by Oakley Capital in May 2019, Seagull and Videotel collectively serve over 20,000 ships and marine installations globally, helping develop proficiencies for about a million seafarers across international maritime pools and tonnage types. Between them, these businesses have an unmatched pedigree and diverse experience in maritime learning, competence development and compliance over four decades.
Commenting on the appointments and the vision for the Group, Roger Ringstad said: "Enhancing safety and efficiency at sea through knowledge and awareness, is at the heart of what we deliver. We want to enter into closer partnerships with our customers and users introducing state of the art technology and developing proficiencies, at sea and ashore.
We are delighted to welcome Manish Singh as CEO of Seagull and Videotel. His appointment adds to our maritime expertise, passion for safety and industry thought leadership. He will focus on developing closer relationships with our clients and will lead on our investments to further to enrich our content, transform our user experience and introduce further digitally enabled solutions."
Alex Collins, Partner at Oakley Capital commented: "We have a tremendously driven leadership team in Roger and Manish and look forward to backing them in delivering safety at sea and incremental value to our users. Roger Ringstad will Chair the Group and help the leadership team shape the vision for the coming years, enhance partnering relationships with our customers and acquire further capabilities and digital technologies to deliver new maritime knowledge solutions."
Commenting on his appointment, Manish Singh said, "Through my career, I have been a user, a client and a peer of Seagull and Videotel. I regard these businesses as being uniquely placed to partner with our clients, maritime administrations and the Organisation, to keep our seafarers, our ships and our seas safe. Users of Seagull and Videotel have relied on us as a benchmark for demonstrating proficiency development, competence management, reflective learning and on-board training. We have a considerable pipeline of initiatives, that will further help our clients improve proficiency and decision making amongst seafarers and colleagues ashore.
Seagull and Videotel provide e-learning content on a diverse range of safety and operational aspects of ship operations, delivered through their proprietary Learning Management Systems (LMS). Clients are also able to set learning profiles in the proprietary Competence Management System (CMS) and set expected proficiencies for individual ranks. This forms the basis of screening and selection prior to engagement of personnel and subsequently, as part of their learning and development as well as career development tool, by specifying proficiencies that individual users need to demonstrate in-role and prior to promotions.
Latest News
(Posted on 28/03/23)
DNV has enhanced its Alternative Fuels Insight (AFI) data platform as part of an effort to accelerate... Read more
(Posted on 24/03/23)
Bruks Siwertell has secured an order for a next-generation Siwertell road-mobile ship unloader, which... Read more
(Posted on 20/03/23)
Thordon Bearings is supplying its grease-free, self-lubricating ThorPlas-Blue bearing material to a... Read more
(Posted on 20/03/23)
French water treatment specialist BIO-UV Group has appointed Laurent-Emmanuel Migeon as its new Chairman... Read more
(Posted on 07/03/23)
With Wärtsilä's CII Dashboard, Anglo-Eastern is now able to make better informed decisions... Read more
(Posted on 07/03/23)
Bruks Siwertell has completed the commissioning of two large-scale Siwertell ST 790-D-type ship unloaders... Read more
(Posted on 28/02/23)
A consortium including technology group Wärtsilä has secured European Union funding to develop... Read more
(Posted on 28/02/23)
Bruks Siwertell has received an order for a next-generation Siwertell road-mobile ship unloader from... Read more
(Posted on 24/02/23)
Global Survival Technology solutions provider Survitec has introduced a new, formalised pre-inspection... Read more
(Posted on 24/02/23)
The slightest deviation in the machining, polishing, and finishing of ships' propeller blades... Read more