Sailors' Society: worst crisis for seafarers in 200 years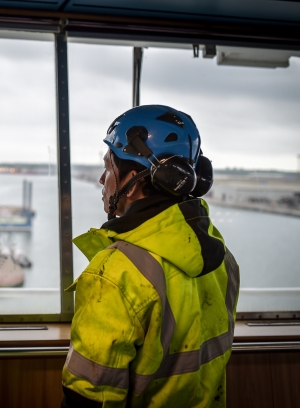 (Posted on 14/09/20)
The Sailors' Society says coronavirus is the worst crisis seafarers have faced in its 200-year history, with 'overwhelming' numbers turning to the charity for help since the pandemic began.
The charity has given out an average of 16 times more welfare grants to seafarers and their families every month since the crisis began, compared to last year. Many of these are as a direct result of seafarers being unable to work and suddenly plunged into poverty due to the pandemic.
Sailors' Society's coronavirus helpline is also receiving around 150 calls from seafarers a month, many of whom are stranded at sea because of travel restrictions and are struggling with exhaustion and anxiety about their families and finances.
Sara Baade, Sailors' Society's new CEO, said: "This is the worst crisis seafarers have faced since Sailors' Society was founded more than 200 years ago.
"We are overwhelmed by the number of appeals for help and our crisis teams are having to prioritise the most desperate cases."
Sailors' Society is appealing for funds to support seafarers at this difficult time. To donate, go to www.sailors-society.org/seafarer-crisis-appeal.
Sailors' Society has been bringing people together for more than 200 years, transforming the lives of seafarers and their families at home, in port and at sea through the delivery of chaplaincy, education and the relief of poverty and distress. The charity works internationally to provide practical, emotional and spiritual welfare support to the world's 1.6m seafarers, regardless of background or faith. Sailors' Society chaplains and ship visitors have a presence in more than 90 global ports, with wider projects and services covering 30 countries.
Latest News
(Posted on 24/03/23)
One Sea has welcomeed Finnish start-up Groke Technologies as its new member, bringing additional expertise... Read more
(Posted on 24/03/23)
ClassNK has released "FAQs on the EU-ETS for Shipping", an overview and necessary preparation... Read more
(Posted on 20/03/23)
AXSMarine, a pioneer and market leader in the provision of advanced solutions for shipping professionals... Read more
(Posted on 20/03/23)
Shipzero is enabling transport and logistics companies to create transparency about their emissions... Read more
(Posted on 07/03/23)
The Isle of Man Ship Registry (IOMSR) has become an associate member of The International Association... Read more
(Posted on 07/03/23)
The wellbeing of crew members is becoming more important to shipping companies says leading catering... Read more
(Posted on 28/02/23)
Canada based Algoma Central Corporation has reported its results for the year ended 31 December, 2022... Read more
(Posted on 24/02/23)
Ukrainian seafarers have largely returned to international shipping thereby restoring balance in crew... Read more
(Posted on 24/02/23)
The Chairs of the Round Table of International Shipping Associations met in Athens last week to renew... Read more
(Posted on 21/02/23)
AXSMarine, a leading provider of SaaS shipping software and data for decision making in the chartering... Read more