Sailors' Society suspends port activity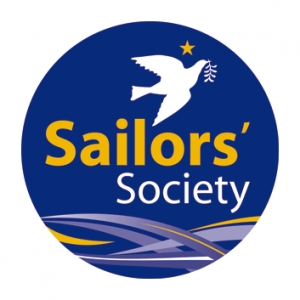 (Posted on 20/03/20)
International maritime charity Sailors' Society is offering virtual chaplaincy to seafarers as it suspends its port activities in response to the coronavirus.
The charity, which operates in 90 ports around the world including Southampton, Portbury and Avonmouth, Leith, Tilbury, Invergordon, Dundee and Montrose, Greenock and South Wales, is pausing port activities for an initial period of two weeks, in the light of the increased spread of the virus and the World Health Organization (WHO) activating an international state of emergency.
Chaplains will instead be available online using social media and digital technology to provide advice, support and arrange practical help for crews. The charity is sharing mental health advice for seafarers and is setting up a special Facebook group for seafarers concerned about the impact of the virus on their health and livelihoods.
Sailors' Society's COO Sandra Welch said: "Our chaplains usually meet 1,000 seafarers a day in ports across the globe. As this crisis has unfolded, we have been closely following health advice in the ports where we operate and offering virtual chaplaincy to quarantined seafarers.
"This suspension is last thing we want to be doing - especially today, Sailors' Society's 202nd birthday. But we need to put the health of our staff and the crews we serve first.
"If you are a seafarer struggling at this time, you are not alone. We know this is a particularly distressing and unsettling time for many of you and we are still very much here for you, even if we can't be with you physically.
"In the past two centuries, we have supported seafarers through many crises, including two world wars. Our dedicated and driven chaplaincy team will do whatever it takes to support you through this crisis today.
"You can reach our chaplains via our website and we hope our new Facebook group will become a place where you can share encouragement and advice with one other too."
A special coronavirus section of the Sailors' Society website can be accessed at https://www.sailors-society.org/coronavirus, with health information, advice for seafarers on how to manage their mental health in light of the pandemic and contact details for chaplains and the new Facebook group.
Latest News
(Posted on 05/06/23)
DNV's latest white paper "Biofuels in shipping" finds that the flexibility of biofuels can... Read more
(Posted on 05/06/23)
Shipping is so global, that only a truly global regulator such as the International Maritime Organization... Read more
(Posted on 02/06/23)
Technology group Wärtsilä will partner with Transworld Group to apply the most advanced decarbonisation... Read more
(Posted on 02/06/23)
Global healthcare specialist VIKAND has appointed Ronald Spithout as its Managing Director for VIKAND... Read more
(Posted on 31/05/23)
The Columbia Group has underlined its commitment to the burgeoning Turkish maritime cluster by opening... Read more
(Posted on 31/05/23)
ClassNK has granted its Innovation Endorsement for Products and Solutions to Inmarsat's Fleet... Read more
(Posted on 23/05/23)
The International Association of Dry Cargo Shipowners (INTERCARGO) has reached an historic membership... Read more
(Posted on 23/05/23)
Competition authorities have now approved the merger of OSM Maritime Group and Thome Group. The merged... Read more
(Posted on 17/05/23)
A new report from DNV and Lloyd's List Intelligence, "Maritime safety trends 2012-2022:... Read more
(Posted on 17/05/23)
Damen Services has opened its twelfth service hub, located in South-East Asia at Damen Song Cam shipyard... Read more