Sailors' Society launches appeal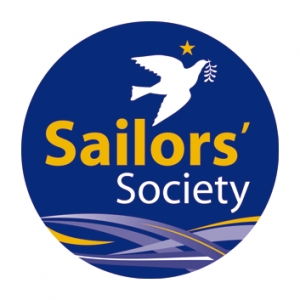 (Posted on 06/04/20)
International maritime welfare charity Sailors' Society has launched a suite of practical resources including advice, contacts and podcasts to help seafarers during the coronavirus crisis.
The organisation, which has stood beside seafarers through many dark times during its 202-year history, including two world wars, has also set up an appeal to fund urgent support for our key workers of the sea.
In the past few days, seafarers from all over the world have joined a special Facebook group set up by the charity to share news, tips and words of encouragement.
Shipping companies have also contacted Sailors' Society, known globally for its award-winning wellness at sea programme, asking for help in supporting crews through the pandemic.
Sandra Welch, the charity's COO and director of programme, said: "We may not be able to greet seafarers in port right now, but we are here for them and their families as we always have been. Seafarers are deeply worried like everyone else and far from home and loved ones; many do not now know when or how they will get home again. While the rest of us struggle with suddenly only being able to see our family and friends on a video call, this is the reality for seafarers every day. And images of empty supermarket shelves are a stark reminder of how vital these men and women are to our supply chains, bringing almost everything we need by sea.
"Now they need support from us. Please share our resources with crews, partner with us to support seafarers through these turbulent months or give to our appeal enabling us to divert the full resources of the charity to help seafarers who are under immense mental and emotional strain, sick or, with many ports on lockdown, unsure when they will next work.
"We all rely on seafarers. Now, more than ever, they rely on us."
Two weeks ago, the charity announced it has rolled out virtual chaplaincy to seafarers, with chaplains available to seafarers over the phone or on social media, after it had to suspend port activity in response to the virus.
Latest News
(Posted on 26/11/23)
Shi.E.L.D. Services has selected Spinergie as its preferred digitized solution provider to monitor and... Read more
(Posted on 26/11/23)
Thousands of cadets and trainees in India will benefit from in-depth wellness training and support thanks... Read more
(Posted on 17/11/23)
As shipping continues its journey to decarbonisation, INTERCARGO will host a special forum in Athens... Read more
(Posted on 13/11/23)
INTERCARGO was deeply saddened and concerned to hear of the reported appalling missile attack on the... Read more
(Posted on 13/11/23)
A new-look Wellness at Sea Awareness Campaign for seafarers, their families and shore staff that &ldquo... Read more
(Posted on 05/11/23)
Classification society DNV has entered into a Joint Development Project (JDP) with AL Group and its... Read more
(Posted on 31/10/23)
Samsung Heavy Industries (SHI) and leading classification society DNV have inked a Memorandum of Understanding... Read more
(Posted on 31/10/23)
WISTA International, during its Annual General Meeting (AGM) held in Montevideo, Uruguay, on 25 October... Read more
(Posted on 31/10/23)
Members of INTERCARGO met in Athens last week for the Association's Annual General Meeting, Executive... Read more
(Posted on 26/10/23)
The Columbia Group (Columbia) has opened a new manning agency, Columbia Shipmanagement Vietnam (CSM... Read more