Rusal announces Q1 results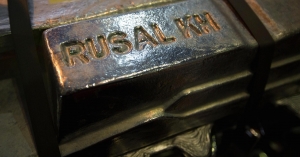 (Posted on 28/04/20)
RUSAL, a leading global aluminium producer, has announced its operating results for the first quarter 2020
Commenting on the first quarter 2020 results, Evgenii Nikitin, CEO of RUSAL, said:
"Today we all live in a new paradigm, where we face a new challenging and unpredictable situation. The impact that these challenges, caused by the pandemic, will have on the economy is yet to be evaluated, but it will certainly affect all industries, including the aluminium market. It is not too early to predict that the spread of the coronavirus could considerably decrease the aluminium demand and deteriorate business conditions across all regions.
Despite the economic turbulence during the first three months of the year, RUSAL is demonstrating a robust performance thanks to a highly skilled and flexible management team. RUSAL's total aluminium sales in the first quarter of 2020 decreased by 17.4% compared to the fourth quarter 2019, but this was due to the high base effect, after high level of sales during the last three months of the past year. However, sales increased by 2.0%, compared to the same period the previous year. Also, the total sales mix has value added products' share of 46%, almost reaching the level registered in 2017, before the OFAC Sanctions.
RUSAL's economic model has proven to be efficient and agile during periods of market volatility. One of the lowest production costs per tonne across the industry serves us well during the current unpredictable market conditions. Furthermore, RUSAL has not had to suspend or halt production due to its ability to continue operations whilst ensuring the safety of our employees. We were one of the first companies to introduce heightened health and safety measures to protect our employees from coronavirus.
Our business as usual approach allows us to focus on the obligations we have to our customers without jeopardizing the health and safety of our employees. We are so pleased we can continue to support our customers in such difficult times".
Latest News
(Posted on 24/03/23)
BHP and global engineering, project management and professional services firm, Hatch, have signed an... Read more
(Posted on 20/03/23)
Rio Tinto increased its spend with Australian suppliers to more than A$15.3 billion in 2022, as part... Read more
(Posted on 20/03/23)
Trafigura Group Pte Ltd., a market leader in the global commodities industry, has announced the closing... Read more
(Posted on 07/03/23)
Nexyst 360, an innovative grain transportation solution provider, has partnered with Nexxiot to digitalize... Read more
(Posted on 28/02/23)
Cargill has announced the appointments of Joanne Knight as Chief Financial Officer (CFO) and Philippa... Read more
(Posted on 24/02/23)
Trafigura, a market leader in the global commodities industry, has entered into a USD 500 million five... Read more
(Posted on 22/02/23)
British Steel has announced proposals to close its coke ovens as part of its drive to overcome global... Read more
(Posted on 20/02/23)
Global miner Rio Tinto and Japanese trader and business conglomerate Marubeni Corporation have agreed... Read more
(Posted on 20/02/23)
Trafigura, a market leader in the global commodities industry, and Ecobat, the global leader in battery... Read more
(Posted on 13/02/23)
Hydrogen is at the core of the green steel transition. Ensuring access to this scarce resource &ndash... Read more