Rusal announces Chairman's resignation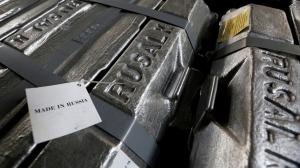 (Posted on 07/01/19)
UC Rusal, one of the world's largest aluminium producers, has announced the resignation of Matthias Warnig, the Company's Chairman of the Board of Directors.
After six years of successful work Matthias Warnig, independent non-executive director and Chairman of the Board of Directors of one of the world's largest aluminum producers UC RUSAL Plc, announced his resignation as the Chairman of the Board of Directors. "I am confident that I can hand over to my successor a successfully developed company. My mission is completed," said Mr. Warnig. "With the planned de-listing of the company from the OFAC's SDN List, we stand in front of a new strategic development, also in the Board of Directors, therefore now is the optimal point in time for the chairmanship change."
Matthias Warnig was appointed as a member of the Board of UC RUSAL Plc in June 2012 and has chaired the Board since October 2012. His time in office embraced a comprehensive and successful restructuring of the company confronted with many challenges. Cost structures were optimized, the debt has decreased substantially, so that after several years the shareholders could again be paid dividends. The election of the successor is planned for the next Board meeting on December 27, 2018.
"I would like to thank every staff member of the UC RUSAL, the Management and my fellow colleagues at the Board of Directors for their continuous engagement and contribution to the joined success of the Company and to wish prosperity and positive development in the future", said Warnig.
UC Rusal is a leading, global producer of aluminium, in 2017 accounting for approximately 5.8% of global production of aluminium and 6.3% of alumina. UC RUSAL employs 62,000 people in 20 countries, across 5 continents. UC RUSAL's ordinary shares are listed on The Stock Exchange of Hong Kong Limited). UC Rusal's ordinary shares are listed on Moscow Exchange.
Latest News
(Posted on 27/01/23)
Cargill has announced that it has completed the acquisition of Owensboro Grain Company, a fifth-generation... Read more
(Posted on 23/01/23)
BHP Xplor, an accelerator programme introduced by BHP in August 2022, has announced its first cohort... Read more
(Posted on 16/01/23)
Trafigura Group Ptd Ltd., a market leader in the global commodities industry, has made a public carbon... Read more
(Posted on 10/01/23)
Jace Hefner has joined the U.S. Grains Council (USGC) in its Washington, D.C., headquarters as the new... Read more
(Posted on 10/01/23)
Cargill has announced that Jamie Miller will step down as Chief Financial Officer to accept an opportunity... Read more
(Posted on 10/01/23)
Adbri Limited has announced that it has extended its cementitious materials supply arrangement with... Read more
(Posted on 04/01/23)
Khalifa Economic Zones Abu Dhabi – KEZAD Group, the integrated trade, logistics, and industrial... Read more
(Posted on 23/12/22)
Australian agribusiness GrainCorp is co-leading a $12 million investment round into rural connectivity... Read more
(Posted on 20/12/22)
BHP has provided an update to its announcement on 18 November 2022 that confirmed BHP had entered into... Read more
(Posted on 20/12/22)
Rio Tinto has appointed Kaisa Hietala as a non-executive director. Ms Hietala, a Finnish citizen, will... Read more