Rio Tinto to resume at RBM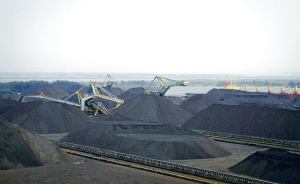 (Posted on 02/01/20)
Rio Tinto has started the process of resuming operations at Richards Bay Minerals (RBM) in South Africa. This follows discussions led by the Premier of KwaZulu-Natal, Sihle Zikalala, involving all stakeholders focused on securing stability in order to address the issues in the community and provide the stable environment necessary for RBM to resume operations.
A phased restart is now in progress across the operation, with RBM expected to return to full operations in early January, leading to regular production in early 2020. Rio Tinto is contacting customers who were advised of a force majeure in their supply that this has now been lifted. Rio Tinto will review the restart of the Zulti South project after normalisation of operations at RBM.
Bold Baatar, chief executive, Energy & Minerals said "The safety and security of our people is always our first priority and we are pleased that we will now be able to get back to work creating value for our people, our communities, South Africa and RBM's shareholders.
"I would like to thank the Government of South Africa and the Premier of KwaZulu-Natal for their support and assistance in getting us to a position where we can restart operations at RBM. I would also acknowledge the work of community leaders and the police over the previous few weeks."
As previously advised, titanium dioxide slag production for 2019 is now expected to be at the bottom end of 2019 guidance of between 1.2 and 1.4 million tonnes.
Latest News
(Posted on 03/12/23)
Rio Tinto and Giampaolo Group have completed a transaction to form the Matalco joint venture, combining... Read more
(Posted on 03/12/23)
Khalifa Economic Zones Abu Dhabi – KEZAD Group, the largest operator of integrated and purpose... Read more
(Posted on 26/11/23)
ADM, a leader in sustainable agriculture supply chains, has announced an important expansion of its... Read more
(Posted on 17/11/23)
Trafigura, a market leader in the global commodities industry, has agreed to invest in an all-in-one... Read more
(Posted on 17/11/23)
ADM and Marathon Petroleum Corp. have celebrated the opening of their joint venture soybean processing... Read more
(Posted on 13/11/23)
Former U.S. Grains Council (USGC) Director of Global Programmes Alejandra Castillo was named the successor... Read more
(Posted on 13/11/23)
Rio Tinto has completed the acquisition of PanAmerican Silver's stake in Agua de la Falda and... Read more
(Posted on 05/11/23)
Cargill has completed an expansion and modernization project at its integrated soybean crush and refined... Read more
(Posted on 31/10/23)
BHP has approved an investment of US$4.9 billion (C$6.4 billion) for stage two of the Jansen potash... Read more
(Posted on 31/10/23)
Rio Tinto and cable solution provider Prysmian are partnering to build a more sustainable North American... Read more