Rio Tinto board change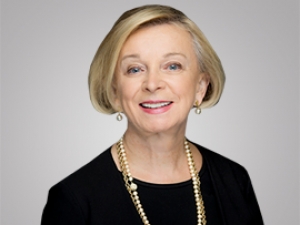 (Posted on 27/06/19)
Dame Moya Greene has notified the Board of her intention to step down as a non-executive director of Rio Tinto with immediate effect.
Ms Greene, who joined the Rio Tinto board in September 2018, said "I have enjoyed my time on the Rio Tinto board but the time commitment has proven more considerable than I had expected and I have taken the difficult decision to step down from Rio in order to re-focus on my other roles."
Rio Tinto chairman Simon Thompson said "I would like to thank Moya for her contribution to Rio Tinto during her time on the board. My fellow directors and I wish her well for the future."
Rio Tinto's major products are aluminium, copper, diamonds, gold, industrial minerals (borates, titanium dioxide and salt), iron ore, and uranium.
47,000 people work in around 35 countries across six continents and strongly represent the company in Australia and North America, and also have significant businesses in Asia, Europe, Africa and South America.
Under a Group-wide organisational structure, four product groups – Aluminium, Copper & Diamonds, Energy & Minerals and Iron Ore – are complemented by Growth & Innovation and Commercial groups.
Latest News
(Posted on 26/11/23)
ADM, a leader in sustainable agriculture supply chains, has announced an important expansion of its... Read more
(Posted on 17/11/23)
Trafigura, a market leader in the global commodities industry, has agreed to invest in an all-in-one... Read more
(Posted on 17/11/23)
ADM and Marathon Petroleum Corp. have celebrated the opening of their joint venture soybean processing... Read more
(Posted on 13/11/23)
Former U.S. Grains Council (USGC) Director of Global Programmes Alejandra Castillo was named the successor... Read more
(Posted on 13/11/23)
Rio Tinto has completed the acquisition of PanAmerican Silver's stake in Agua de la Falda and... Read more
(Posted on 05/11/23)
Cargill has completed an expansion and modernization project at its integrated soybean crush and refined... Read more
(Posted on 31/10/23)
BHP has approved an investment of US$4.9 billion (C$6.4 billion) for stage two of the Jansen potash... Read more
(Posted on 31/10/23)
Rio Tinto and cable solution provider Prysmian are partnering to build a more sustainable North American... Read more
(Posted on 26/10/23)
The American Soybean Association has applauded the U.S. Department of Agriculture's efforts to... Read more
(Posted on 26/10/23)
Rio Tinto has appointed James "Joc" O'Rourke as a non-executive director with effect... Read more