Rio Tinto and Marubeni to create stronger Aluminium supply chains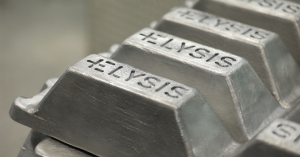 (Posted on 20/02/23)
Global miner Rio Tinto and Japanese trader and business conglomerate Marubeni Corporation have agreed a first sale under a new strategic Collaboration Agreement to secure a sustainable and reliable supply of Rio Tinto's Responsible Aluminium products to Japanese downstream manufacturers.
The first sale is a batch of Rio Tinto's RenewAlTM high purity aluminium, from the renewably powered New Zealand Aluminium Smelters (NZAS), to a major Japanese motorcycle manufacturer committed to reducing carbon emissions throughout its supply chains and manufacturing process.
The agreement, the first of its kind in Japan and the Asia-Pacific region, is focused on providing downstream industry with a simple, integrated way to achieve ESG-related goals and requirements, such as reducing carbon footprints, disclosing lifecycle assessment (LCA), and sourcing responsibly. It will also provide strong long-term security of supply at a time of growing supply-chain risks.
It combines Rio Tinto's suite of Responsible Aluminium products - which include RenewAlTM, the industry's first certified low carbon aluminium, Aluminium Stewardship Initiative (ASI) certified aluminium, and the digital traceability platform START - with Marubeni's extensive trading network, commercial capability and carbon credit mechanism, Neutr-AlTM, which will be offered as part of the collaboration.
Tolga Egrilmezer, Rio Tinto Head of Sales & Marketing, said "We are excited to be a part of the first producer-trading house marketing partnership focused on delivering sustainability throughout the aluminium supply chain.
"Consumers want to know more about the products they buy and be assured that they have been produced responsibly and sustainably. By working with partners like Marubeni, we can help our downstream customers in the aluminium value chain meet this growing consumer demand, while at the same time advancing our commitment to decarbonise our product value chains."
Marubeni Chief Operating Officer, Metals & Mineral Resources Division Daisuke Tsuchiya said "Marubeni's Mid-Term Management Strategy GC 2024 positions green strategy as a fundamental platform to enhance corporate value. Aluminium-related business is an area of focus within this green strategy to enable a transition to a decarbonised society. Through this collaboration, Marubeni will contribute to creating a decarbonised society by supplying responsible aluminium, produced by Rio Tinto, to various customers through Marubeni's interface, which has been built up over through the company's many years of aluminium trading."
Rio Tinto is an industry leader in the supply of responsibly produced materials, including in responsible aluminium production.
In 2016, Rio Tinto launched RenewAlTM, the world's first certified low CO2 primary aluminium brand. It has helped to pioneer responsible production standards for the global industry as a founding member of the Aluminium Stewardship Initiative (ASI), becoming the first producer to offer ASI Aluminium in 2018.
Marubeni Corporation and its consolidated subsidiaries use their broad business networks, both within Japan and overseas, to import and export (including third country trading), as well as conduct domestic business, across wide-ranging fields. These include metals & mineral resources (including in aluminium), lifestyle, ICT business & logistics, food, agri business, forest products, chemicals, energy, power, infrastructure project, aerospace & ship, finance, leasing & real estate business, construction, industrial machinery & mobility, next generation business development and next generation corporate development.
Latest News
(Posted on 31/03/23)
Bunge Limited has announced that Kathleen Hyle, non-executive chairperson of the Board of Directors,... Read more
(Posted on 31/03/23)
Rio Tinto and First Quantum Minerals have entered into an agreement to form a joint venture that will... Read more
(Posted on 28/03/23)
Fertilizers Europe has called on EU co-legislators to ensure that clean fertilizer and ammonia production... Read more
(Posted on 24/03/23)
BHP and global engineering, project management and professional services firm, Hatch, have signed an... Read more
(Posted on 20/03/23)
Rio Tinto increased its spend with Australian suppliers to more than A$15.3 billion in 2022, as part... Read more
(Posted on 20/03/23)
Trafigura Group Pte Ltd., a market leader in the global commodities industry, has announced the closing... Read more
(Posted on 07/03/23)
Nexyst 360, an innovative grain transportation solution provider, has partnered with Nexxiot to digitalize... Read more
(Posted on 28/02/23)
Cargill has announced the appointments of Joanne Knight as Chief Financial Officer (CFO) and Philippa... Read more
(Posted on 24/02/23)
Trafigura, a market leader in the global commodities industry, has entered into a USD 500 million five... Read more
(Posted on 22/02/23)
British Steel has announced proposals to close its coke ovens as part of its drive to overcome global... Read more