RightShip and INTERCARGO new quality standard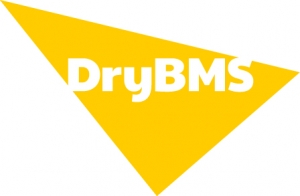 (Posted on 25/01/21)
RightShip and INTERCARGO have announced the launch of an important new quality standard for the dry bulk sector, DryBMS. The standard will be governed by a new NGO to be established later this year and will support the improvement of safety in the dry bulk segment.
INTERCARGO represents the interests of quality dry bulk shipowners, with close to 2,400 registered ships out of more than 11,000 ships in the global dry bulk fleet, corresponding to over 25% of the global dry bulk fleet basis deadweight.
Both RightShip and INTERCARGO have strongly and consistently advocated the need for significant
improvements to dry bulk safety standards. In August 2020 both organisations combined their
expertise to create a single framework for the whole industry.
Supported by the International Chamber of Shipping (ICS) and BIMCO, DryBMS now exists as a
simple set of best practices and key performance indicators and raises the bar on safety,
environmental and operational excellence.
RightShip's CEO Steen Lund says that he is confident that such a programme will be supported
and adopted: "We are proud to launch DryBMS to the industry. The standard is a product of extensive
collaboration with many stakeholders within the dry bulk sector.
"We believe that this ensures the program will be supported and adopted across the industry as a
whole. The rapid delivery of the initial consultation document means that we are a step closer to
providing consistent, meaningful safety expectations for the dry bulk industry.
"Handing the standard over to a new and independent NGO will ensure the standard is protected and
governed with the industry's best intentions at heart."
Dimitrios Fafalios, Chairman of INTERCARGO agrees: "This is an important step, not only for the
industry, but for the sector as a whole. We are all collaborating in a scheme that is being developed
by the industry and for the industry, which will deliver a truly robust standard with the buy-in of those
that the industry relies upon to implement and support it."
RightShip and INTERCARGO are grateful to the joint secretaries, project managers, the industry
experts, as well as the observers from ICS and BIMCO, for their great support leading up to this
important milestone.
"We cannot achieve the best possible result without input from a broad range of maritime
organisations. Each viewpoint helps us gain a comprehensive insight into the needs and wants of our
industry," added Dimitrios Fafalios.
"We would also like to recognise the leadership and contribution of David Peel, Martin Crawford-Brunt
and everyone who played a role in this collaborative effort for the past two years," said Steen Lund.
Latest News
(Posted on 03/12/23)
The Dry Bulk and LNG segments have borne the brunt of restricted transits, particularly due to their... Read more
(Posted on 03/12/23)
Columbia Shipmanagement (CSM) is set to further boost operational efficiency on its vessels, as crew... Read more
(Posted on 26/11/23)
Shi.E.L.D. Services has selected Spinergie as its preferred digitized solution provider to monitor and... Read more
(Posted on 26/11/23)
Thousands of cadets and trainees in India will benefit from in-depth wellness training and support thanks... Read more
(Posted on 17/11/23)
As shipping continues its journey to decarbonisation, INTERCARGO will host a special forum in Athens... Read more
(Posted on 13/11/23)
INTERCARGO was deeply saddened and concerned to hear of the reported appalling missile attack on the... Read more
(Posted on 13/11/23)
A new-look Wellness at Sea Awareness Campaign for seafarers, their families and shore staff that &ldquo... Read more
(Posted on 05/11/23)
Classification society DNV has entered into a Joint Development Project (JDP) with AL Group and its... Read more
(Posted on 31/10/23)
Samsung Heavy Industries (SHI) and leading classification society DNV have inked a Memorandum of Understanding... Read more
(Posted on 31/10/23)
WISTA International, during its Annual General Meeting (AGM) held in Montevideo, Uruguay, on 25 October... Read more