Quarantine and testing facility opened in Manila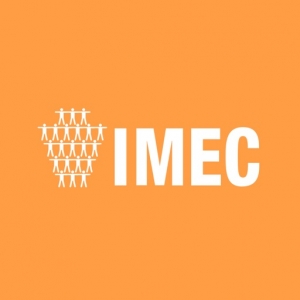 (Posted on 02/11/20)
The International Maritime Employer's Council (IMEC) and the International Transport Worker's Federation (ITF) have set up quarantine and testing facilities in Manila to facilitate crew changes and address concerns about quarantine quality and fake COVID-19 tests.
The facilities can currently have up to 300 seafarers stay for a 14-day quarantine in two Manila hotels which are open from 28 October. The seafarers will have COVID-19 tests upon arrival and departure, stay in single occupancy rooms with meals delivered and receive ongoing temperature checks.
"We want members to book rooms as soon as possible, to make sure the initiative is successful. If it is successful, we hope to open similar facilities in India and Ukraine," says Francesco Gargiulo, CEO of IMEC, who hopes that many of IMEC's members will use the initiative, despite the additional cost.
Crew change hubs have expressed concerns about the quality of the quarantine seafarers used and a few cases of fake coronavirus tests have raised some concerns.
To avoid tampering with the test certificates, the project has partnered with a Hong Kong-based technology company, which provides a secure health pass using blockchain technology.
To help ensure the quality of the quarantine, the government of Singapore backs Bureau Veritas auditing of the facility itself, and IMEC hopes for public endorsements by countries such as Singapore and Australia.
Latest News
(Posted on 19/09/23)
Seven months after its formal launch, NorthStandard is already realizing tangible benefits from combining... Read more
(Posted on 12/09/23)
Maritime nuclear technology company CORE POWER has boosted its Global Advisory Board with four new high... Read more
(Posted on 12/09/23)
Foreship has relocated its UK subsidiary to larger premises and appointed Tuur Killaars as Senior Sustainability... Read more
(Posted on 08/09/23)
Classification society DNV has signed a Memorandum of Understanding (MoU) with Singapore-based ship... Read more
(Posted on 08/09/23)
Leading blended learning provider Intelligent Seas Group (ISG) is delighted to announce its collaboration... Read more
(Posted on 04/09/23)
Record year-on-year declines in rainfall has been identified as the 'likely culprit' for... Read more
(Posted on 04/09/23)
After years of keeping a vital navigation service operating on the same income, Middle East Navigation... Read more
(Posted on 28/08/23)
Torvald Klaveness and Lauritzen Bulkers, leading global dry bulk shipping companies, have announced... Read more
(Posted on 28/08/23)
Norwegian companies OSM Thome and Pherousa Green Shipping AS (referred to as "PGS") have entered into... Read more
(Posted on 18/08/23)
Tomini Shipping, a world class dry bulk ship owner, has reached yet another milestone in their expansion... Read more