North posts solid renewal results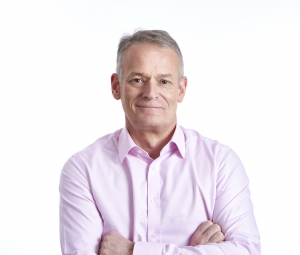 (Posted on 24/02/21)
North P&I Club has reported continuing growth in its diversified business lines and solid progress in raising premiums to reflect market conditions and is expecting to see a small tonnage reduction after a planned de-risking exercise.
The attention to risk, revenue and diversification leaves the global marine insurer in robust financial shape, despite Covid-19 challenges and what North Chief Executive Paul Jennings describes as "a very demanding renewal for our P&I mutual business". This year's renewal has been the first in North's 160-year history to have taken place virtually, without face-to-face discussions.
Jennings said North had secured premium growth across all of its business lines throughout the year, projecting a significant increase over the last 12 months.
"This result in a difficult year adds to our financial strength and continues the growth and diversification of our business," Jennings commented, noting that the Club was completing its 17th consecutive year of 'A' capital rating from S&P Global with AAA capital.
Chief Underwriting Officer Thya Kathiravel noted: "The challenges around securing the increase in P&I premiums that we flagged up as necessary in November should not be underestimated. The market remains competitive, with owners understandably very sensitive to costs. We have tried to recognise this in balancing our renewal outcome."
Having approached the renewal with the objective of reducing exposure in certain areas, North's combined owned and chartered tonnage was reduced slightly but is still projected to be in excess of 245M GT.
"This is a reduction in overall tonnage which was planned and expected as part of our strategy to de-risk," said Kathiravel. "I'd nonetheless like to acknowledge the trust placed in us by the membership during the last year, with a very high retention rate and a number of Members transferring more business to North." North's FD&D business was once more strongly supported, with combined owned and chartered tonnage projected to be 185M GT, he added.
In the meantime, diversified businesses are making an increasingly strong contribution to results, with the Sunderland Marine and North Hull lines achieving strong premium income growth.
"The combined diversified income has increased significantly" said Jennings. "Our newest business line, North Hull, launched in July 2020, has had a great start delivering its initial business plan targets. Our Owners' Fixed Premium P&I facility, launched in September 2019, is also well ahead of target."
Latest News
(Posted on 07/12/23)
ClassNK has issued Approvals in Principle (AiPs) for four cutting-edge ship designs developed by Marine... Read more
(Posted on 07/12/23)
A smartship partnership bringing together ship management company Laskaridis Shipping, digital technology... Read more
(Posted on 07/12/23)
ABB has launched a new digital tool allowing shipowners, operators and designers to estimate the emission... Read more
(Posted on 03/12/23)
The Dry Bulk and LNG segments have borne the brunt of restricted transits, particularly due to their... Read more
(Posted on 03/12/23)
Columbia Shipmanagement (CSM) is set to further boost operational efficiency on its vessels, as crew... Read more
(Posted on 26/11/23)
Shi.E.L.D. Services has selected Spinergie as its preferred digitized solution provider to monitor and... Read more
(Posted on 26/11/23)
Thousands of cadets and trainees in India will benefit from in-depth wellness training and support thanks... Read more
(Posted on 17/11/23)
As shipping continues its journey to decarbonisation, INTERCARGO will host a special forum in Athens... Read more
(Posted on 13/11/23)
INTERCARGO was deeply saddened and concerned to hear of the reported appalling missile attack on the... Read more
(Posted on 13/11/23)
A new-look Wellness at Sea Awareness Campaign for seafarers, their families and shore staff that &ldquo... Read more