Norden raises full-year result expectations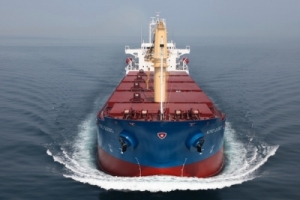 (Posted on 07/06/21)
Following continued strong performance in the Dry Operator business unit, NORDEN has raised its expectations for the full-year 2021 Adjusted Result to USD 110-160 million (approximately DKK 670-975 million), up from USD 75-125 million. The broad guidance range reflects expectations that are mainly based on unrealised future earnings in a market with unusually high volatility.
"We continue to benefit from Dry Operator's long position (more tonnage than cargoes) and increased market exposure to a strong market that especially favours the smaller vessel types, which NORDEN operates. In addition, we witness better than expected execution in our Dry Operator business unit, which continues to extract value from the ongoing market volatility and daily operation of vessels", says Jan Rindbo, CEO of NORDEN.
From an earnings perspective, NORDEN's two other business units, Asset Management and Tanker Operator, are developing in line with previously announced expectations in the Q1 report. However, the portfolio values of Asset Management continue to increase in line with higher dry cargo asset values and higher dry cargo forward rates.
Latest News
(Posted on 03/12/23)
The Dry Bulk and LNG segments have borne the brunt of restricted transits, particularly due to their... Read more
(Posted on 03/12/23)
Columbia Shipmanagement (CSM) is set to further boost operational efficiency on its vessels, as crew... Read more
(Posted on 26/11/23)
Shi.E.L.D. Services has selected Spinergie as its preferred digitized solution provider to monitor and... Read more
(Posted on 26/11/23)
Thousands of cadets and trainees in India will benefit from in-depth wellness training and support thanks... Read more
(Posted on 17/11/23)
As shipping continues its journey to decarbonisation, INTERCARGO will host a special forum in Athens... Read more
(Posted on 13/11/23)
INTERCARGO was deeply saddened and concerned to hear of the reported appalling missile attack on the... Read more
(Posted on 13/11/23)
A new-look Wellness at Sea Awareness Campaign for seafarers, their families and shore staff that &ldquo... Read more
(Posted on 05/11/23)
Classification society DNV has entered into a Joint Development Project (JDP) with AL Group and its... Read more
(Posted on 31/10/23)
Samsung Heavy Industries (SHI) and leading classification society DNV have inked a Memorandum of Understanding... Read more
(Posted on 31/10/23)
WISTA International, during its Annual General Meeting (AGM) held in Montevideo, Uruguay, on 25 October... Read more