NGFA announces Seyfert as new President and CEO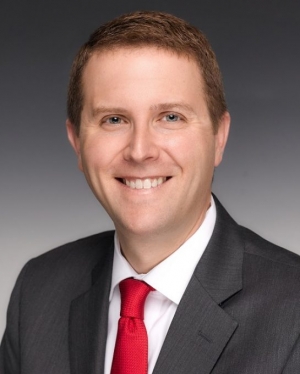 (Posted on 05/01/21)
The National Grain and Feed Association (NGFA) in the USA has announced that Michael J. Seyfert will become its new president and chief executive officer.
Seyfert is scheduled to become NGFA's top executive staff officer on March 1, succeeding Randy Gordon, who will retire by the end of March after serving nearly 43 years with the nation's largest and most diverse agribusiness association – the last eight as its president and CEO. In so doing, Seyfert will become only the seventh person to serve in that capacity at NGFA since its founding in 1896.
"We couldn't be more pleased to have Michael join NGFA's outstanding 13-member team of dedicated staff professionals," said NGFA Chairman JoAnn Brouillette, managing partner of Demeter LP in Fowler, Ind. "He has the vision, energy, intellect, experience, leadership qualities and contacts in Washington to build on NGFA's already strong record of achievement in serving the grain, animal feed/animal food, grain processing and milling, and export industry. We're excited about what the future holds under his leadership as NGFA begins its 125th year in 2021."
"Joining the NGFA family during its 125th anniversary is an honor and a privilege. I am excited to lead one of the top agricultural organizations in the United States and its talented, dedicated staff into its next 125 years," said Seyfert. "NGFA has a history of vision and leadership that continuously moves the industry forward. It also provides services essential to the daily operations and success of its member companies. I understand the important value of these functions and am committed to their continued strength."
Seyfert continued, "I also thank Randy Gordon for his nearly 43 years of leadership and service to NGFA and its members. I congratulate and wish him all the best as he begins this next chapter."
Seyfert, who has extensive corporate and government experience, currently serves as director of government and industry affairs for FMC Corp., the world's fifth largest crop protection company. In that role, he coordinates and directs the company's federal, state and local North America government and industry affairs programme.
Prior to joining FMC in February 2014, Seyfert worked from 1997-2013 on the staff of former Sen. Pat Roberts, R-Kan., capped by serving two years as staff director of the Senate Agriculture, Nutrition and Forestry Committee from 2011-13. During that time, he managed a professional staff team of 12 and oversaw the development and Senate approval of the farm bill that became much of the foundation for final legislation enacted on Feb. 7, 2014.
He also was Roberts' legislative director from 2005-11, during which time he interacted with five significant Senate committees on which the senator served: the Agriculture, Nutrition and Forestry; Finance; Health, Education, Labor and Pensions; Ethics and Intelligence, the latter committee at a time during which Roberts also served as chairman. During his Capitol Hill career, Seyfert also represented the U.S. Senate on official government missions to Australia, Canada, China, Cuba, Singapore, Taiwan and Vietnam.
NGFA, established in 1896, consists of more than 1,000 grain, feed, processing, exporting and other grain-related companies that operate more than 7,000 facilities and handle more than 70 percent of all U.S. grains and oilseeds.
Latest News
(Posted on 03/12/23)
Rio Tinto and Giampaolo Group have completed a transaction to form the Matalco joint venture, combining... Read more
(Posted on 03/12/23)
Khalifa Economic Zones Abu Dhabi – KEZAD Group, the largest operator of integrated and purpose... Read more
(Posted on 26/11/23)
ADM, a leader in sustainable agriculture supply chains, has announced an important expansion of its... Read more
(Posted on 17/11/23)
Trafigura, a market leader in the global commodities industry, has agreed to invest in an all-in-one... Read more
(Posted on 17/11/23)
ADM and Marathon Petroleum Corp. have celebrated the opening of their joint venture soybean processing... Read more
(Posted on 13/11/23)
Former U.S. Grains Council (USGC) Director of Global Programmes Alejandra Castillo was named the successor... Read more
(Posted on 13/11/23)
Rio Tinto has completed the acquisition of PanAmerican Silver's stake in Agua de la Falda and... Read more
(Posted on 05/11/23)
Cargill has completed an expansion and modernization project at its integrated soybean crush and refined... Read more
(Posted on 31/10/23)
BHP has approved an investment of US$4.9 billion (C$6.4 billion) for stage two of the Jansen potash... Read more
(Posted on 31/10/23)
Rio Tinto and cable solution provider Prysmian are partnering to build a more sustainable North American... Read more