Moody's: Stable outlook for shipping on back of dry bulk and container improvements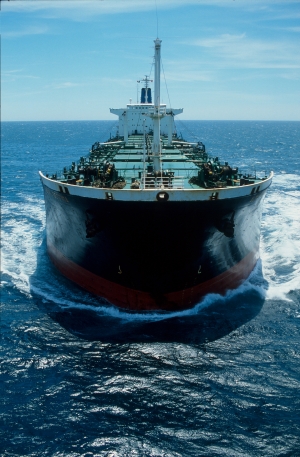 (Posted on 21/06/18)
The outlook for the global shipping sector for the next 12 months remains stable on the back of expected supply-demand improvements in the dry bulk and container shipping segments and overall sector earnings growth of 4%-5%, says Moody's Investors Service in a report published this week. However, the outlook for the tanker segment is negative as supply remains high and charter rates low.
"Demand will slightly outstrip supply in the dry bulk segment, while supply and demand are likely to be pretty evenly matched in the container shipping segment. This combined with our expectation of 4%-5% organic earnings growth in the next 12 months underpin our stable outlook on the global shipping sector, despite continued oversupply in the tanker segment," says Maria Maslovsky, Vice President - Senior Analyst at Moody's.
"Recent US tariff announcements targeting steel and aluminium imports from certain countries and potential retaliatory action pose downside risks to the global shipping sector," adds Ms. Maslovsky.
In the dry bulk segment, over the last 12-months to April 2018, the size of the global dry-bulk fleet grew by just 1%, a positive for the segment. Moody's expects that demand will outstrip supply by about 1% in 2018. Charter rates have improved, but the rating agency expects them to remain volatile. In the container shipping segment, broad macroeconomic growth coupled with trade growth will support demand. However, high supply growth, especially in the first half of 2018, will likely prevent material further increases in freight rates.
Moody's report, "Shipping -- Global: Dry bulk, containers keep outlook stable amid moderate overall EBITDA growth," is available on www.moodys.com and to Moody's subscribers. The rating agency's report is an update to the markets and does not constitute a rating action.
Latest News
(Posted on 24/03/23)
One Sea has welcomeed Finnish start-up Groke Technologies as its new member, bringing additional expertise... Read more
(Posted on 24/03/23)
ClassNK has released "FAQs on the EU-ETS for Shipping", an overview and necessary preparation... Read more
(Posted on 20/03/23)
AXSMarine, a pioneer and market leader in the provision of advanced solutions for shipping professionals... Read more
(Posted on 20/03/23)
Shipzero is enabling transport and logistics companies to create transparency about their emissions... Read more
(Posted on 07/03/23)
The Isle of Man Ship Registry (IOMSR) has become an associate member of The International Association... Read more
(Posted on 07/03/23)
The wellbeing of crew members is becoming more important to shipping companies says leading catering... Read more
(Posted on 28/02/23)
Canada based Algoma Central Corporation has reported its results for the year ended 31 December, 2022... Read more
(Posted on 24/02/23)
Ukrainian seafarers have largely returned to international shipping thereby restoring balance in crew... Read more
(Posted on 24/02/23)
The Chairs of the Round Table of International Shipping Associations met in Athens last week to renew... Read more
(Posted on 21/02/23)
AXSMarine, a leading provider of SaaS shipping software and data for decision making in the chartering... Read more