Merger approved in China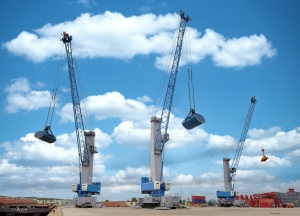 (Posted on 12/08/21)
The State Administration for Market Regulation has approved the merger between Cargotec and Konecranes in China.
On 1 October 2020, Cargotec Corporation ("Cargotec") and Konecranes Plc ("Konecranes") announced that the companies had signed a combination agreement and plan to combine through a merger, subject to regulatory and other approvals (the "Transaction").
Cargotec and Konecranes have received unconditional approval from the State Administration for Market Regulation, the competition authority in China, for their planned merger.
The companies continue to work closely with the competition authorities in the remaining jurisdictions to obtain regulatory approvals. Cargotec and Konecranes are confident that the approvals will be received to allow completion of the Transaction by the end of H1/2022. Until completion, both companies will operate fully separately and independently.
Latest News
(Posted on 27/09/23)
EMS-Tech Inc., a global leader in engineering and innovation within the dry bulk material handling industry... Read more
(Posted on 26/09/23)
MacGregor, part of Cargotec, has received a significant, more than EUR 25 million order for general... Read more
(Posted on 26/09/23)
HEMEXPO, Hellenic Marine Equipment Manufacturers and Exporters, a leading suppliers and exporters association... Read more
(Posted on 19/09/23)
ClassNK has conducted third-party certification for the CO2 emissions reductions of "JGreeX&trade... Read more
(Posted on 12/09/23)
Charterers can save hundreds of thousands of dollars of unnecessary demurrage costs by drilling down... Read more
(Posted on 08/09/23)
Nippon Kaiji Kyokai (ClassNK) has joined the major classification societies to amend its rules relating... Read more
(Posted on 08/09/23)
On behalf of SLPLUS Holding and based on their trust in Feyz Group's operational capabilities,... Read more
(Posted on 08/09/23)
Leading corporate wellbeing provider OneCare Solutions (OCS) has launched the OneCare Solutions Mobile... Read more
(Posted on 04/09/23)
With CCS-Ready scrubbers now being sold at pace, Wärtsilä's studies across a range of... Read more
(Posted on 04/09/23)
German Ship Repair Jamaica Limited (GSRJ), a private joint venture of German, Turkish and Jamaican investors... Read more