MARiS can help meet IMO2020 regulations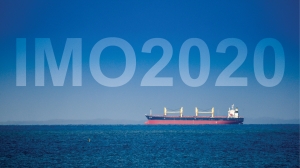 (Posted on 21/06/19)
IMO2020 is getting closer and the currently discussed approaches to meet IMO2020 requirements will generate additional pressure to the industry and thus put many shipping and commodity trading companies in a challenging situation. But how can digitalization help to meet and manage the IMO2020 regulations?
Digitalization is a core strategic initiative for many companies, but rarely explored when the topic IMO2020 is discussed. However, digitalization can help to address IMO2020 impacts in many ways. With IMO2020 bunker procurement processes will become more complex, additional operational costs will be generated, a sophisticated bunker plan will be even more essential and hedging of bunkers will become more competitive, thus impacting the overall voyage P/L – just to mention some of the raising challenges waiting around the corner. Thus, IMO2020 will require companies involved in the shipping and commodity trading industry to rethink the way they're doing businesses today and at the same time this new regulation might also create new opportunities to outpace competition, if the cards are played wisely. But how can digitalization help to tackle those challenges in a more efficient way and to grasp the opportunity? Singular Point's MARiS platform, offers shipping and commodity trading companies a wide range of functionalities to highlight and manage IMO2020 impacts mentioned before.
Using MARiS, shipping companies and commodity trading companies will be enabled to:
• ensure bunkers are consumed correctly according to IMO2020 regulations in any area of the world and thus avoid any penalties caused by inappropriate usage of bunkers,
• plan voyages smartly while taking IMO2020 regulations into account during cargo and freight evaluations,
• be alerted timely, if ECA requirements change in certain ports or areas of the world,
• include costs for operating scrubbers in their P/L evaluation or any other additional operational cost generated by IMO2020 regulations,
• improve their bunker procurement process, making sure they can keep straightaway track of bunker prices globally and have the ability to compare different low sulphur bunker and LNG prices that meet the IMO2020 regulations and minimize bunker costs,
• be able to analyze and compare future bunker requirements against multiple scenarios and thus, simulate different bunker impacts on P/L.
Meeting IMO2020 regulations requires the shipping and commodity trading industry to consider physical and digital approaches as IMO2020 will impact everyone in the industry and beyond. Companies that are able to manage bunker procurement and planning in a more efficient way will be victorious. MARiS is ready for IMO2020, are you?
Singular Point is innovative Swiss software company committed to the quality of his products and services. Headquartered in Zug Switzerland and with operation centers in Belgrade and Rome. Singular Point is a fully privately-owned company focused on the logistic software market dedicated to trading and shipping companies. With more than 20 years of experience in building logistic solutions and based on an extensive market knowledge, the team is designed to fulfill Singular Point's vision: to embrace the maritime logistic challenges into one single suite of software instruments and to provide our customers with the most cost-efficient, cutting-edge and reliable enterprise logistic solution.
Latest News
(Posted on 27/01/23)
ClassNK has issued an Approval in Principle (AiP) for a large ammonia fuelled 210,000 DWT bulk carrier... Read more
(Posted on 27/01/23)
Investors in middle aged dry bulk tonnage may be cheered by the impact of sustained higher recycled... Read more
(Posted on 27/01/23)
As one of the most important strategic maritime passages in the world, linking the Indian and Pacific... Read more
(Posted on 23/01/23)
OSM Maritime Group and Thome Group have agreed to a merger of the two companies. By joining forces,... Read more
(Posted on 23/01/23)
In a pivotal move aimed at further strengthening The Swedish Club's long-term position in the... Read more
(Posted on 16/01/23)
International crewing expert Danica Crewing Specialists now has a presence in Mumbai, boosting its recruitment... Read more
(Posted on 10/01/23)
Bahamas-based ship-management group Campbell Shipping has extended its relationship with Inmarsat, a... Read more
(Posted on 10/01/23)
AAL's scheduled monthly 'Asia to Australia West Coast Liner Service' (AUWC) recently... Read more
(Posted on 10/01/23)
Tindall Riley & Co Ltd./ the Managers of Britannia P&I announce that on 5 January 2023 it acquired... Read more
(Posted on 04/01/23)
The Swedish Club has welcomed in the New Year, when it formally greeted its incoming Managing Director... Read more