INTERCARGO stresses commitment to MARPOL on World Maritime Day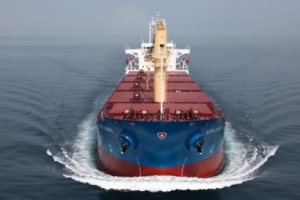 (Posted on 27/09/23)
As the global shipping industry today celebrates World Maritime Day with its central theme of "MARPOL at 50", the International Association of Dry Cargo Shipowners (INTERCARGO) has stressed its commitment to the full implementation of MARPOL regulations onboard dry bulk carriers.
INTERCARGO is representing the interests of quality dry cargo shipowners. INTERCARGO convened for the first time in 1980 in London and has been participating with consultative status at the International Maritime Organization (IMO) since 1993.
Introduced in 1973, The International Convention for the Prevention of Pollution from Ships (MARPOL) is the main international convention covering prevention of pollution of the marine environment by ships from operational or accidental causes.
INTERCARGO is committed to international efforts to protect our marine environments. The dry bulk sector is arguably the most efficient cargo carriage mode on earth. INTERCARGO members are expected to fully comply with global environmental and anti-pollution regulations and go beyond them by adopting best practices and demonstrating operational excellence in setting the standards for industry-wide environmental protection.
INTERCARGO provides the forum where dry bulk shipowners, managers and operators are informed about, discuss and share concerns on key topics and regulatory challenges, especially in relation to safety, the environment and operational excellence. The Association takes forward its Members' positions to the IMO, as well as to other shipping and international industry fora, having free and fair competition as a principle.
Latest News
(Posted on 07/12/23)
ClassNK has issued Approvals in Principle (AiPs) for four cutting-edge ship designs developed by Marine... Read more
(Posted on 07/12/23)
A smartship partnership bringing together ship management company Laskaridis Shipping, digital technology... Read more
(Posted on 07/12/23)
ABB has launched a new digital tool allowing shipowners, operators and designers to estimate the emission... Read more
(Posted on 03/12/23)
The Dry Bulk and LNG segments have borne the brunt of restricted transits, particularly due to their... Read more
(Posted on 03/12/23)
Columbia Shipmanagement (CSM) is set to further boost operational efficiency on its vessels, as crew... Read more
(Posted on 26/11/23)
Shi.E.L.D. Services has selected Spinergie as its preferred digitized solution provider to monitor and... Read more
(Posted on 26/11/23)
Thousands of cadets and trainees in India will benefit from in-depth wellness training and support thanks... Read more
(Posted on 17/11/23)
As shipping continues its journey to decarbonisation, INTERCARGO will host a special forum in Athens... Read more
(Posted on 13/11/23)
INTERCARGO was deeply saddened and concerned to hear of the reported appalling missile attack on the... Read more
(Posted on 13/11/23)
A new-look Wellness at Sea Awareness Campaign for seafarers, their families and shore staff that &ldquo... Read more