INTERCARGO statement on KMAX Ruler attack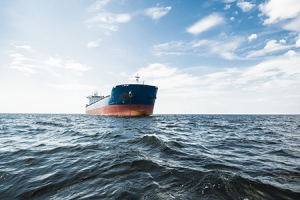 (Posted on 13/11/23)
INTERCARGO was deeply saddened and concerned to hear of the reported appalling missile attack on the 91,900dwt bulk carrier KMAX Ruler in the port of Odesa, which led to the death of a pilot and injury to four crew members onboard.
It is a stark reminder of the fragility of maritime safety and security and this act of aggression, capable of inflicting loss of innocent lives, must be vehemently condemned.
Bulk carriers, manned by innocent seafarers, represent the epitome of non-combatant vessels, and any assault on them is both reprehensible and inexcusable. It is imperative to underscore that merchant vessels, unrelated to the ongoing conflict, should not become pawns in any hostile engagement and it was fortunate this attack did not claim more lives.
In light of this tragic incident, it is crucial for all nations in the Black Sea region to unite in ensuring the safety and security of our seafarers, who play an integral role in global trade and prosperity.
INTERCARGO's thoughts and condolences go out to the families of the seafarers affected in this tragic incident. Our Association will continue to monitor the situation in the area very closely.
INTERCARGO provides a forum where dry bulk shipowners, managers and operators are kept informed about and can discuss topics such as safety and quality in ship operations, with a focus on operational efficiency and the protection of the marine environment, while the Association also represents its members' views at the International Maritime Organization as well other industry fora.
The Association now represents about a third of the global dry bulk fleet in deadweight terms, after reaching a new historic high at the end of August this year.
Latest News
(Posted on 07/12/23)
ClassNK has issued Approvals in Principle (AiPs) for four cutting-edge ship designs developed by Marine... Read more
(Posted on 07/12/23)
A smartship partnership bringing together ship management company Laskaridis Shipping, digital technology... Read more
(Posted on 07/12/23)
ABB has launched a new digital tool allowing shipowners, operators and designers to estimate the emission... Read more
(Posted on 03/12/23)
The Dry Bulk and LNG segments have borne the brunt of restricted transits, particularly due to their... Read more
(Posted on 03/12/23)
Columbia Shipmanagement (CSM) is set to further boost operational efficiency on its vessels, as crew... Read more
(Posted on 26/11/23)
Shi.E.L.D. Services has selected Spinergie as its preferred digitized solution provider to monitor and... Read more
(Posted on 26/11/23)
Thousands of cadets and trainees in India will benefit from in-depth wellness training and support thanks... Read more
(Posted on 17/11/23)
As shipping continues its journey to decarbonisation, INTERCARGO will host a special forum in Athens... Read more
(Posted on 13/11/23)
A new-look Wellness at Sea Awareness Campaign for seafarers, their families and shore staff that &ldquo... Read more
(Posted on 05/11/23)
Classification society DNV has entered into a Joint Development Project (JDP) with AL Group and its... Read more