Glencore closes sale of Ernest Henry Mine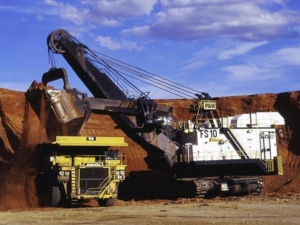 (Posted on 08/01/22)
Glencore and Evolution Mining Limited (Evolution) have closed the sale and purchase of Glencore's 100% interest in Ernest Henry Mining Pty Ltd, the owner of the Ernest Henry Mining (EHM) copper-gold mine in Queensland, Australia.
Glencore has received A$800 million and will receive a further A$200 million in 12 months' time.
In addition, by reason of Evolution's acquisition of Ernest Henry, from today, all agreements implementing the economic joint ventures between Glencore and Evolution entered into on 23 August, 2016 have ended and Glencore has no further obligation to deliver any gold, copper concentrate or other metals under these agreements from 1 January 2022. Evolution also assumes all rehabilitation obligations and liabilities and will replace Glencore's rehabilitation bonds.
Glencore will offtake 100% of the copper concentrate produced at EHM.
Glencore will continue to be among Australia's leading producers and exporters of the green metals that underpin the global transition to a low-carbon future.
Latest News
(Posted on 02/06/23)
Rio Tinto plans to invest US$395 million1 in a seawater desalination plant in the Pilbara, Western Australia... Read more
(Posted on 31/05/23)
A new collaboration between BHP and Microsoft has used artificial intelligence and machine learning... Read more
(Posted on 23/05/23)
Bunge and Nutrien Ag Solutions, the retail division of Nutrien Ltd. have announced a strategic alliance... Read more
(Posted on 17/05/23)
Vale has concluded the shipment of its first cargo of iron ore briquettes to be tested in a blast furnace... Read more
(Posted on 12/05/23)
The UK Government's decision to abandon plans to review all EU-derived legislation by the end of 2023... Read more
(Posted on 08/05/23)
The USA's National Grain and Feed Association (NGFA) and 42 other agricultural groups have expressed... Read more
(Posted on 02/05/23)
BHP has announced the completion of the OZ Minerals acquisition and implementation of the scheme of... Read more
(Posted on 02/05/23)
ADM, global leader in nutrition, and one of the leading flour millers in the UK, has for the first time... Read more
(Posted on 28/04/23)
Speaking on behalf of the American Soybean Association and his fellow soy growers, ASA President Daryl... Read more
(Posted on 28/04/23)
Rio Tinto has entered into a binding agreement to acquire the Platina Scandium Project, a high-grade... Read more