Glencore announces 2018 production report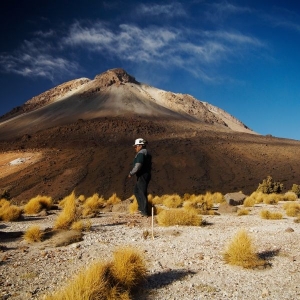 (Posted on 12/02/19)
Glencore is one of the world's largest global diversified natural resource companies and a major producer and marketer of more than 90 commodities. The Group's operations comprise around 150 mining and metallurgical sites, oil production assets and agricultural facilities.
With a strong footprint in both established and emerging regions for natural resources, Glencore's industrial and marketing activities are supported by a global network of more than 90 offices located in over 50 countries.
Highlights of the production report include:
Own sourced copper production of 1,453,700 tonnes was 144,000 tonnes (11%) higher than in 2017, mainly reflecting the restart of Katanga's processing operations in late 2017, partly offset by the completion of open-pit mining at Alumbrera. Own sourced copper sales during 2018 were some 22,000 tonnes lower than production, due to timing of shipments.
Cobalt production of 42,200 tonnes was 14,800 tonnes (54%) higher than in 2017, mainly relating to Katanga. Katanga's current cobalt production is being temporarily stockpiled on site, pending introduction of a long-term solution to remove excess uranium levels in such cobalt.
Own sourced zinc production of 1,068,100 tonnes was in line with 2017, reflecting the offsetting impacts of the disposals of the African zinc assets in August 2017 and the restart of mining at Lady Loretta in mid-2018.
Own sourced nickel production of 123,800 tonnes was 14,600 tonnes (13%) higher than in 2017, mainly reflecting Koniambo running two production lines throughout the year.
Attributable ferrochrome production of 1,580,000 tonnes was in line with 2017.
Attributable coal production of 129.4 million tonnes was 8.8 million tonnes (7%) higher than in 2017, reflecting the recovery in Australia from weather-related and industrial action disruption and the acquisitions of interests in HVO and Hail Creek, partly offset by lower production at Prodeco as equipment was reallocated to additional overburden removal and mine development activities.
Oil entitlement interest production of 4.6 million barrels was 0.4 million barrels (8%) below that recorded in 2017, reflecting the Equatorial Guinea fields being in a period of natural decline, partly offset by an 11% increase in Chad production, up 0.3 million barrels following the recommencement of a drilling programme in H2 2017.
Non-readily-marketable inventory ("RMI") net working capital experienced a cash outflow of c.$2bn in 2018, represented by accounts payable declining at a higher rate than accounts receivable, due primarily to lower purchased oil volumes and prices in December 2018, compared to earlier in Q4 2018, such that payables "days on hand" reduced by 3 days from one month to the next. RMI, however, declined by an even higher amount during 2018. At the Net Funding level, this more than offset the aforementioned non-RMI net working capital increase. The calculation of Glencore's Net Debt, that is, Net Funding less RMI, does not benefit from such RMI release.
Full year 2019 production guidance, consistent with that presented in the investor update on 3 December 2018, is set out on page 17.
The Group's Resources and Reserves report for 2018 is also released today and is available on the Glencore website.
Glencore's customers are industrial consumers, such as those in the automotive, steel, power generation, oil and food processing sectors. We also provide financing, logistics and other services to producers and consumers of commodities. Glencore's companies employ around 146,000 people, including contractors.
Glencore is proud to be a member of the Voluntary Principles on Security and Human Rights and the International Council on Mining and Metals. We are an active participant in the Extractive Industries Transparency Initiative.
Latest News
(Posted on 24/03/23)
BHP and global engineering, project management and professional services firm, Hatch, have signed an... Read more
(Posted on 20/03/23)
Rio Tinto increased its spend with Australian suppliers to more than A$15.3 billion in 2022, as part... Read more
(Posted on 20/03/23)
Trafigura Group Pte Ltd., a market leader in the global commodities industry, has announced the closing... Read more
(Posted on 07/03/23)
Nexyst 360, an innovative grain transportation solution provider, has partnered with Nexxiot to digitalize... Read more
(Posted on 28/02/23)
Cargill has announced the appointments of Joanne Knight as Chief Financial Officer (CFO) and Philippa... Read more
(Posted on 24/02/23)
Trafigura, a market leader in the global commodities industry, has entered into a USD 500 million five... Read more
(Posted on 22/02/23)
British Steel has announced proposals to close its coke ovens as part of its drive to overcome global... Read more
(Posted on 20/02/23)
Global miner Rio Tinto and Japanese trader and business conglomerate Marubeni Corporation have agreed... Read more
(Posted on 20/02/23)
Trafigura, a market leader in the global commodities industry, and Ecobat, the global leader in battery... Read more
(Posted on 13/02/23)
Hydrogen is at the core of the green steel transition. Ensuring access to this scarce resource &ndash... Read more