FEFAC call on EU to safeguard Single Market and reliability as trade partner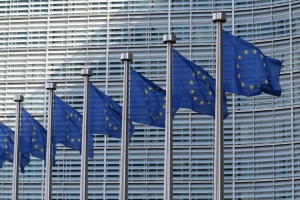 (Posted on 24/04/23)
FEFAC, representing the EU compound feed and premix manufacturers, has urged the EU Council Presidency and the European Commission to seek rapid and effective solutions to tackle the recent unilateral decisions adopted in Poland, Hungary, Slovakia, and Bulgaria which impose import restrictions on Ukrainian grain and oilseeds, as well as other feedstuffs imports.
Asbjørn Børsting, FEFAC President, stated that "current decisions taken at a national level are undermining the integrity of the Single Market and the reliability of the EU as a trading partner, which could lead to further market destabilization, in particular for feedstuffs for which there are no domestic alternative supplies".
He noted that "serious doubts remain about the practical feasibility of some of the proposed temporary bans and "in transit" arrangements, which could result in more market disturbances, just at a time when the EU feed sector needs more market stability, predictability, and legal certainty on the implementation of the EU Trade and Agricultural policy framework to maintain a level playing field for market operators".
He recalled that "the EU previously agreed to act with a single voice when tackling emerging feed and food security issues, a "hard lesson" learnt during the COVID pandemic and at the outbreak of the Russian aggression in Ukraine. Joint EU action led to the strengthening of EU feed and food sector resilience through respective Single Market Defence and Trade policy mechanisms and tools including the EU Green Lanes and Solidarity Lanes, as well related EU financial measures such as State Aid provisions and the EU crisis management fund".
FEFAC, therefore, called on the EU Council Presidency and the EU Commission to act speedily, addressing concerns raised by EU border countries. They said that the EU should consider using relevant CAP & trade instruments, without undermining the functioning of the Single Market and the EU's trade policy and that the EU needs to safeguard market access to essential supplies of feed grains and vegetable protein meals to the EU feed and livestock sector, in order to reduce market distortion and volatility resulting from the unilateral import restrictions.
FEFAC represent, defend and promote the interests of the European compound feed and premix industry with the European Institutions, international bodies (IFIF, Codex Alimentarius, OIE, etc.) and stakeholders platforms.
Latest News
(Posted on 07/12/23)
Rio Tinto has approved a $77 million (A$110 million) pre-feasibility study (PFS) to progress development... Read more
(Posted on 03/12/23)
Rio Tinto and Giampaolo Group have completed a transaction to form the Matalco joint venture, combining... Read more
(Posted on 03/12/23)
Khalifa Economic Zones Abu Dhabi – KEZAD Group, the largest operator of integrated and purpose... Read more
(Posted on 26/11/23)
ADM, a leader in sustainable agriculture supply chains, has announced an important expansion of its... Read more
(Posted on 17/11/23)
Trafigura, a market leader in the global commodities industry, has agreed to invest in an all-in-one... Read more
(Posted on 17/11/23)
ADM and Marathon Petroleum Corp. have celebrated the opening of their joint venture soybean processing... Read more
(Posted on 13/11/23)
Former U.S. Grains Council (USGC) Director of Global Programmes Alejandra Castillo was named the successor... Read more
(Posted on 13/11/23)
Rio Tinto has completed the acquisition of PanAmerican Silver's stake in Agua de la Falda and... Read more
(Posted on 05/11/23)
Cargill has completed an expansion and modernization project at its integrated soybean crush and refined... Read more
(Posted on 31/10/23)
BHP has approved an investment of US$4.9 billion (C$6.4 billion) for stage two of the Jansen potash... Read more