Europe's fertilizer industry victim of energy chaos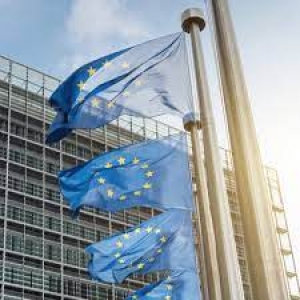 (Posted on 07/09/22)
Rocketing gas prices have led to curtailment or shutdown of a majority of European fertilizer production. With the cost of natural gas 8-10 higher in Europe compared to the US and even more compared to other fertilizer industry hubs, the European producers are not able to compete on the domestic and global market. An urgent and decisive EU-driven crisis management action is needed to restore fertilizer production. This is key to secure EU's strategic autonomy for fertilizer and to ensure Europe's long-term food security. The European fertilizer industry faces an unprecedented crisis with gas prices soaring over 1000%* from levels a year ago.
"European fertilizer industry is in full-fledged crisis because the European gas market is bust. The record high prices of natural gas, which represent 90% of industry's variable production costs, makes it impossible for European producers to compete. As a result, over 70% of European production capacity has been curtailed. If the situation prevails, we fear that remaining producers could also be affected", said Jacob Hansen, Director General at Fertilizers Europe. Fertilizers Europe urges the European institutions and EU Member States to take immediate action to avert energy and fertilizer crisis. Jacob Hansen said "The current crisis begs for a swift and decisive action from EU and national policy makers for both energy and fertilizer market. The gas market needs to be looked at to address today's challenges, support domestic industry and restore market confidence. The policy makers should also seriously consider crisis management policies for fertilizer industry to minimize long-term repercussions for EU food security".
Hansen added "Moving away from dependency on Russian energy and raw material supplies cannot be achieved by closing plants and moving jobs outside of Europe. An urgent correction of current gas policies is therefore needed to address this very serious crisis. Europe needs a strong domestic fertilizer industry to continue producing food and in the long run to develop Europe's hydrogen economy using green ammonia supplied by fertilizer industry".
Latest News
(Posted on 05/06/23)
Rio Tinto has successfully completed the full transition of its heavy machinery from fossil diesel to... Read more
(Posted on 02/06/23)
Rio Tinto plans to invest US$395 million1 in a seawater desalination plant in the Pilbara, Western Australia... Read more
(Posted on 31/05/23)
A new collaboration between BHP and Microsoft has used artificial intelligence and machine learning... Read more
(Posted on 23/05/23)
Bunge and Nutrien Ag Solutions, the retail division of Nutrien Ltd. have announced a strategic alliance... Read more
(Posted on 17/05/23)
Vale has concluded the shipment of its first cargo of iron ore briquettes to be tested in a blast furnace... Read more
(Posted on 12/05/23)
The UK Government's decision to abandon plans to review all EU-derived legislation by the end of 2023... Read more
(Posted on 08/05/23)
The USA's National Grain and Feed Association (NGFA) and 42 other agricultural groups have expressed... Read more
(Posted on 02/05/23)
BHP has announced the completion of the OZ Minerals acquisition and implementation of the scheme of... Read more
(Posted on 02/05/23)
ADM, global leader in nutrition, and one of the leading flour millers in the UK, has for the first time... Read more
(Posted on 28/04/23)
Speaking on behalf of the American Soybean Association and his fellow soy growers, ASA President Daryl... Read more