EU Commission's distortive subsidies efforts acknowledged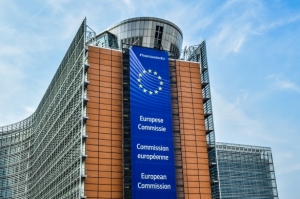 (Posted on 06/05/21)
The European fertilizer industry has acknowledged the Commission's proposal to add a new instrument in their toolbox to tackle distortions caused by foreign subsidies. At a time when the EU fertilizer industry is engaged in the Green Deal decarbonisation transformation, it is important that fair competition conditions prevail especially on the EU's Single Market. Fertilizers Europe acknowledges strengthening of the EU anti-subsidy capabilities with regards to the European Commission's new proposal on foreign subsidies in the Single Market.
Fertilizers Europe represents the majority of fertilizer producers in Europe and is recognized as the dedicated industry source of information on mineral fertilizers.
The organisation believes it can foresee this proposal as a contribution to both strengthening EU competition law and, in part, a contribution to the EU's strategic trade policy direction of 'Open Strategic Autonomy'.
The Director General of Fertilizers Europe, Jacob Hansen, commented, "over the past years, the EU fertilizer industry has employed trade defence instruments to correct injurious dumping and subsidy campaigns often based on subsidised non-market gas costs in competitor countries exporting to the EU. Given that the EU anti-dumping and anti-subsidy instruments cannot address every particular market distortion situation arising, this new instrument might have potential corrective powers."
For the European fertilizer producers, distortions arising from foreign subsidies which impact the general Single Market situation or acquisitions on the Single Market are the most relevant new channels set down in the European Commission's proposal for a new regulation. "On paper, this new instrument will help the EU to effectively tackle foreign subsidies that harm the level playing field in the Single Market. However, the true workability and effectiveness of this proposal will need to be proven in practice," said Jacob Hansen. The new tool is also expected to help deliver on the update EU Industrial Strategy.
Jacob Hansen stated, "At a time when the EU fertilizer industry is engaged in the Green Deal decarbonisation transformation, it is all the more important to ensure a level playing field, allowing European industry to stay competitive and fit to invest in low carbon technologies."
Latest News
(Posted on 03/12/23)
Rio Tinto and Giampaolo Group have completed a transaction to form the Matalco joint venture, combining... Read more
(Posted on 03/12/23)
Khalifa Economic Zones Abu Dhabi – KEZAD Group, the largest operator of integrated and purpose... Read more
(Posted on 26/11/23)
ADM, a leader in sustainable agriculture supply chains, has announced an important expansion of its... Read more
(Posted on 17/11/23)
Trafigura, a market leader in the global commodities industry, has agreed to invest in an all-in-one... Read more
(Posted on 17/11/23)
ADM and Marathon Petroleum Corp. have celebrated the opening of their joint venture soybean processing... Read more
(Posted on 13/11/23)
Former U.S. Grains Council (USGC) Director of Global Programmes Alejandra Castillo was named the successor... Read more
(Posted on 13/11/23)
Rio Tinto has completed the acquisition of PanAmerican Silver's stake in Agua de la Falda and... Read more
(Posted on 05/11/23)
Cargill has completed an expansion and modernization project at its integrated soybean crush and refined... Read more
(Posted on 31/10/23)
BHP has approved an investment of US$4.9 billion (C$6.4 billion) for stage two of the Jansen potash... Read more
(Posted on 31/10/23)
Rio Tinto and cable solution provider Prysmian are partnering to build a more sustainable North American... Read more