DESMI opens in Japan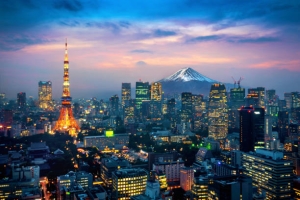 (Posted on 12/08/21)
DESMI has announced that they have opened an office in Tokyo, Japan. The new office, which is a legal entity of DESMI Ocean Guard A/S, has been headed by Noribumi Suganuma, from 1 August 2021.
Founded in 1834, DESMI specialises in the development, manufacture, sale and service of pumps and pumping solutions for marine, industry, defence & fuel, and utility incl. environmental equipment for oil spill, seaweed and clean waterways operating globally, but acting locally.
Noribumi Suganuma has 18 years' experience in the shipping and marine industries in Japan, as well as several years' experience from the automotive industry. He comes from a position as Country Manager for Spectris Co., Ltd., HBK Division Japan.
With this background Noribumi Suganuma has excellent knowledge of the Japanese shipping industry, and DESMI is convinced that having its own team in Japan working alongside agents or distributors will enable the company to gain the access to the Japanese market. The main focus in the beginning will be the sale of DESMI's Marine & Offshore products with special attention to ballast water management systems.
"Japan represents a significant potential market for DESMI. Measured by GDP Japan is the third largest economy in the world, and seen from a shipowner perspective, it is the second largest in the world. Today we have a small footprint in the Japanese market, but with locals representing DESMI in Japan in the future we see great opportunities to increase our footprint considerably. We have the products and can provide the services that are requested, and by getting closer to the Japanese customers we will also be able to better build the trust and relationships, which are so important in Japan", says Henrik Sørensen, Group CEO at DESMI.
"We have great expectations for the market in Japan, and we foresee more colleagues joining within shortly the office in Japan", concludes Henrik Sørensen.
Latest News
(Posted on 20/03/23)
AXSMarine, a pioneer and market leader in the provision of advanced solutions for shipping professionals... Read more
(Posted on 20/03/23)
Shipzero is enabling transport and logistics companies to create transparency about their emissions... Read more
(Posted on 07/03/23)
The Isle of Man Ship Registry (IOMSR) has become an associate member of The International Association... Read more
(Posted on 07/03/23)
The wellbeing of crew members is becoming more important to shipping companies says leading catering... Read more
(Posted on 28/02/23)
Canada based Algoma Central Corporation has reported its results for the year ended 31 December, 2022... Read more
(Posted on 24/02/23)
Ukrainian seafarers have largely returned to international shipping thereby restoring balance in crew... Read more
(Posted on 24/02/23)
The Chairs of the Round Table of International Shipping Associations met in Athens last week to renew... Read more
(Posted on 21/02/23)
AXSMarine, a leading provider of SaaS shipping software and data for decision making in the chartering... Read more
(Posted on 20/02/23)
Algoma Central Corporation and The CSL Group, who together form the CSL International Pool have announced... Read more
(Posted on 20/02/23)
Swiss marine power company WinGD has launched a pilot project for a new engine diagnostics solution... Read more