"Dedicated" Karlsson steps down after almost two decades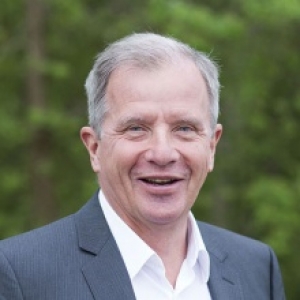 (Posted on 05/07/21)
After more than two decades at the helm, Per Karlsson has stepped down as President, Bruks Siwertell AB and Port Technology Division, Bruks Siwertell Group, passing the torch onto Jonas Fack, effective 1st July. The company will continue to benefit from Karlsson's vast experience and insight in his capacity as Executive Vice President, Bruks Siwertell Group. He will also remain on the Bruks Siwertell AB management board.
"Per's unswerving belief in Siwertell technology and his absolute dedication to customers has furthered our company's reach enormously, helping to transform dry bulk handling operations across the globe," explains Peter Jonsson, CEO, Bruks Siwertell Group.
Karlsson joined the company in 1985, and has presided over major expansion strategies, spanning the fields of dry bulk handling, including growth into new markets throughout the Asia-Pacific region, the Americas, and the Middle East.
Siwertell ship unloaders, loaders and conveying technology are now a familiar feature at hundreds of ports around the world, handling everything from grains and foodstuffs, ores, coal, biomass, and sulfur to cement, and many other dry bulk materials. They form an indispensable link in the supply chains that the world relies on for food, energy, and manufacturing.
"It is no exaggeration to say that Per's tenure at the head of Bruks Siwertell has substantially benefited ports and terminals, their profitability and environmental sustainability," continues Jonsson. "With a strong commitment to the principles of reducing waste, eliminating dust emissions and material spillage and degradation, the impact that he has made, and the workforce that he has cultivated, not only leaves an impressive legacy, but has truly improved our customers' dry bulk handling capabilities across the world."
The incoming President for Bruks Siwertell AB and Port Technology Division, Bruks Siwertell Group, Jonas Fack, assumes his new position following the role of President, Wood Technology Division, Bruks Siwertell Group, which he has held for the last few years. Fack brings extensive knowledge of dry bulk handling and port technology, having served the organization for 15 years in a variety of roles.
The Bruks Siwertell Group has also appointed Larisa Gyllenrapp as its new President, Wood Technology Division. She takes over from Jonas Fack.
"Our Wood Technology Division is going from strength to strength," says Peter Jonsson, CEO, Bruks Siwertell Group. "It was established following the merger of Bruks and Siwertell in 2018, and has continued to develop in a very positive way, under the leadership of Jonas for the last few years.
"Jonas, with his broad business knowledge of product and system development, has positioned our Wood Technology Division as a leading supplier of wood-processing equipment," notes Jonsson. "Customers benefit from the advantages of a wider organization and make use of the Group's natural synergies, resources, knowledge and expertise for all wood-processing and dry bulk material handling needs.
"With her extensive knowledge and years of experience in the wood industries, holding previous managerial roles for BillerudKorsnäs, Mondi Group and Assi Domän, I have no doubt that Larisa will take the division forward, forging a path to even greater market impact and securing our preparation for future demands," he adds.
Latest News
(Posted on 26/11/23)
VIKING Life-Saving Equipment, a global leader in maritime safety solutions, is launching an innovative... Read more
(Posted on 26/11/23)
Damen's client Gerdes Green has received a subsidy from the German Government for the investment... Read more
(Posted on 17/11/23)
A first of its kind training course for the Middle East has been held to teach mariners about the basic... Read more
(Posted on 13/11/23)
Wärtsilä ANCS, part of technology group Wärtsilä, has delivered to Seaspan, a marine... Read more
(Posted on 31/10/23)
The flag raising ceremony for three new ASD Tugs has taken place in Gdansk, Poland. In the presence... Read more
(Posted on 26/10/23)
A new immersive crane simulator that can recreate high-risk scenarios without putting drivers or other... Read more
(Posted on 23/10/23)
Vesto Ropes, a global leader in innovative steel wire-rope solutions, has announced a strategic partnership... Read more
(Posted on 23/10/23)
Bedeschi S.p.a. has been awarded a contract for the design and supply of a new longitudinal storage... Read more
(Posted on 18/10/23)
Rhenus Maritime Services (RMS) is adding a new coastal vessel to its fleet in the shape of the RMS Ruhrort... Read more
(Posted on 18/10/23)
Dualog, a leading maritime software provider, has introduced a major enhancement to the Dualog Drive... Read more