Danica announces Philippines crew supply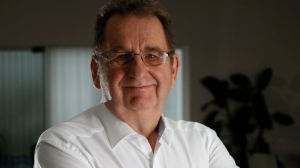 (Posted on 11/10/23)
Danica Crewing Specialists is delighted to announce it has added Filipino seafarers to its expanding global crew supply portfolio. The company now has an office location in Manila, Philippines giving access to a large number of well-qualified Filipino seafarers.
The Philippines is well-known as a key seafaring hub, offering a large pool of officers and ratings. Through the new office in Manila, joining its presence in Ukraine, Cyprus, Hamburg, Georgia, the EU, and India, Danica now offers one-stop-shop crew management and crew agency services in all key seafaring hubs in the world.
The office in Manila will work to the same high standards as all the other established Danica offices and enables Danica clients to benefit from having one dedicated point-of-contact linking them to the world's largest crew pool both for ratings and officers.
Danica CEO Henrik Jensen commented: "Crew shortages are beginning to impact the international shipping industry and some sectors experience difficulties in recruiting top talent. Danica is well positioned to overcome this situation thanks to our widespread network of offices, all working to the same high standards, which enables us to always fill vacancies without compromising on competencies – and while still being cost-effective."
The office in the Philippines is manned with very experienced local staff led by Dimitris Liolios who hails from Greece/Australia and has extensive experience in the Filipino crewing market.
Latest News
(Posted on 07/12/23)
ClassNK has issued Approvals in Principle (AiPs) for four cutting-edge ship designs developed by Marine... Read more
(Posted on 07/12/23)
A smartship partnership bringing together ship management company Laskaridis Shipping, digital technology... Read more
(Posted on 07/12/23)
ABB has launched a new digital tool allowing shipowners, operators and designers to estimate the emission... Read more
(Posted on 03/12/23)
The Dry Bulk and LNG segments have borne the brunt of restricted transits, particularly due to their... Read more
(Posted on 03/12/23)
Columbia Shipmanagement (CSM) is set to further boost operational efficiency on its vessels, as crew... Read more
(Posted on 26/11/23)
Shi.E.L.D. Services has selected Spinergie as its preferred digitized solution provider to monitor and... Read more
(Posted on 26/11/23)
Thousands of cadets and trainees in India will benefit from in-depth wellness training and support thanks... Read more
(Posted on 17/11/23)
As shipping continues its journey to decarbonisation, INTERCARGO will host a special forum in Athens... Read more
(Posted on 13/11/23)
INTERCARGO was deeply saddened and concerned to hear of the reported appalling missile attack on the... Read more
(Posted on 13/11/23)
A new-look Wellness at Sea Awareness Campaign for seafarers, their families and shore staff that &ldquo... Read more