Cimbria unveils refreshed brand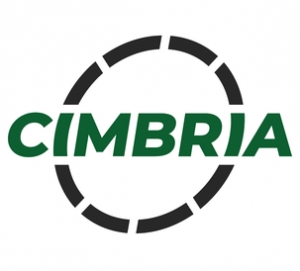 (Posted on 26/04/21)
Cimbria, a turnkey solution provider and manufacturer of custom-built solutions for agricultural and industrial processing, today unveiled its new brand identity and website. The changes reflect the brand's customer-focus and industry expertise.
The evolved look includes a more straightforward and modern style that was inspired by the original. The internal team utilized Danish design principals that prioritize simplicity and functionality and pay homage to the brand's history. Cimbria was founded in 1947 in Denmark by brothers Eric, Svend and Henry Olesen.
A dashed circle has been prominent in the logo throughout the brand's almost 75 years and remains integral to the new version. The circle symbolizes Cimbria's unique approach of working collaboratively to turn their customers' vision into reality, and contains eight dashes; each representing a critical step in the Cimbria Complete turnkey process. Cimbria is at the center, maintaining a deep connection with their customers throughout the entire process. The circle has forward momentum to illustrate the role the brand plays in helping customers grow into the future.
"The Cimbria brand has always been known for manufacturing innovative products and offering turnkey solutions from start to finish and beyond, said Stefan Caspari, Senior Vice President and General Manager of AGCO's Grain and Protein brands. "This is an exciting time in Cimbria's history as we place even greater emphasis on the deep connections we have with our customers – truly understanding their business. We offer expertise to simplify the process for them, reduce their risk and give them peace of mind. The refreshed logo is symbolic of our customer-centered mindset."
The Cimbria.com website has also been redesigned for easier navigation and access to information. It highlights the Cimbria Complete process that starts with customers' business goals to create custom designed, manufactured, installed and maintained turnkey solutions. It also showcases the brand's portfolio of drying, material handling, storage, processing and optical sorting equipment. To learn more about the Cimbria brand identity refresh and the Cimbria Complete turnkey process visit www.Cimbria.com.
Cimbria is a brand within AGCO's Grain & Protein business unit, which includes Cimbria, GSI, Automated Production (AP), Cumberland and Tecno.
Latest News
(Posted on 27/01/23)
Biofuels are a current and accessible fuel option that can help marine customers decarbonize. Yet while... Read more
(Posted on 27/01/23)
BIO-UV Group has reported a 31% increase in revenues from its maritime business segment, contributing... Read more
(Posted on 23/01/23)
KVH Managed Firewall and Cloud Email value-added services available to commercial fleets to enhance... Read more
(Posted on 23/01/23)
NAVTOR has been announced as the latest industry leader to join the Smart Maritime Network (SMN).The... Read more
(Posted on 16/01/23)
One Sea has welcomed intelligent navigation solutions provider, Orca AI, as the newest member of the... Read more
(Posted on 10/01/23)
Elcome International, a leading provider of maritime systems and integration solutions, is providing... Read more
(Posted on 10/01/23)
Corrosion Products & Equipment (CPE), a specialist engineering firm based in Rochester, New York... Read more
(Posted on 04/01/23)
Bruks Siwertell has secured a new Siwertell ship unloader contract from cement and ready-mix concrete... Read more
(Posted on 23/12/22)
Superior Industries, Inc., a US-based manufacturer and global supplier of bulk material processing and... Read more
(Posted on 23/12/22)
Bruks Siwertell has received an order from Hallet Capital Pty Ltd for a Siwertell ship unloader. It... Read more