Checks and balances for Swedish Club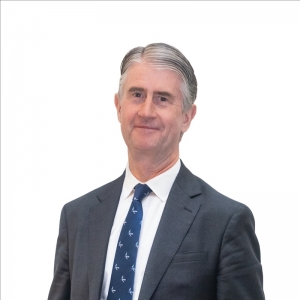 (Posted on 06/12/20)
In a move designed to improve the balance between claims and premiums, The Swedish Club has announced a 5% General Increase (P&I). In making this decision, the Board recognised that premiums across the whole P&I industry, which have been in decline over some time, will not be sufficient to meet the market's expected claims and expenses. This applies to the Club as well, and the P&I performance is expected to be in deficit this year.
At the meeting, the Board also acknowledged that the International Group's pool claims for the current year have the potential to be the highest recorded and should be considered in the context of two previous heavy pool years. Whilst it is challenging to ascertain a trend, it is also noticeable that the severity of pool claims has been higher. For almost three policy years The Swedish Club itself has not experienced any pool claims, but its share in the pool must be accommodated.
Lars Rhodin, Managing Director of The Swedish Club, said: "In a turbulent world it is important to implement the checks and balances necessary to continue to operate sustainably and for the benefit of our members. The Club continues to show strong solvency, with selective growth in Marine and a 5% tonnage growth in P&I since renewals. The Swedish Club has always taken a balanced and considered approach to risk, and this has served our members well for nearly 150 years. We will continue to do so."
In line with its commitments as a mutual organisation, the Board stressed that renewal terms and increases should reflect each member's claims record and risk profile.
Latest News
(Posted on 27/09/23)
As the global shipping industry today celebrates World Maritime Day with its central theme of &ldquo... Read more
(Posted on 26/09/23)
Leading provider of secure maritime data communications software, GTMaritime, has reached 15,000 installations... Read more
(Posted on 26/09/23)
Posidonia Exhibitions, organisers of Posidonia, the International Shipping Exhibition, is launching... Read more
(Posted on 19/09/23)
Seven months after its formal launch, NorthStandard is already realizing tangible benefits from combining... Read more
(Posted on 12/09/23)
Maritime nuclear technology company CORE POWER has boosted its Global Advisory Board with four new high... Read more
(Posted on 12/09/23)
Foreship has relocated its UK subsidiary to larger premises and appointed Tuur Killaars as Senior Sustainability... Read more
(Posted on 08/09/23)
Classification society DNV has signed a Memorandum of Understanding (MoU) with Singapore-based ship... Read more
(Posted on 08/09/23)
Leading blended learning provider Intelligent Seas Group (ISG) is delighted to announce its collaboration... Read more
(Posted on 04/09/23)
Record year-on-year declines in rainfall has been identified as the 'likely culprit' for... Read more
(Posted on 04/09/23)
After years of keeping a vital navigation service operating on the same income, Middle East Navigation... Read more