Carbon Trust and ClassNK partnership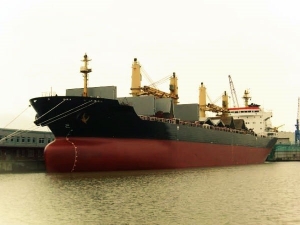 (Posted on 11/12/18)
The Carbon Trust and ClassNK Consulting Service Co., Ltd. have signed an agreement to work together to develop a commercial partnership for offering climate change and sustainability services. The partnership will initially involve the two organisations exploring collaborative opportunities to deliver advice and consulting projects for businesses in Japan, as well as in selected markets across Asia more broadly.
As a result of this partnership, corporates in the region will be able to access world-leading technical advice and support across areas such as setting ambitious climate change targets, accurately reporting on environmental impacts, and developing strategies for achieving reductions. It will also be possible for companies to access independent environmental assurance and certification services, in line with internationally recognised standards.
Japan's Ministry of the Environment has encouraged the nation's businesses to show leadership on climate change issues. This includes explicit recommendations that large companies should look into setting science-based targets for greenhouse gas emissions reduction, reporting to climate change opportunities and risks investors in line with the Recommendations of the Task Force on Climate-related Financial Disclosures (TCFD), and committing to 100% renewable electricity use.
Hugh Jones, Managing Director of Business Services at Carbon Trust Advisory Ltd., said: "We are delighted to be partnering with ClassNK Consulting Service to help corporates in Japan to make business sense of climate change. We look forward to bringing our 18 years of experience around the world to support companies in finding the economic and environmental value in improved efficiency, implementing sustainable innovations, and credibly demonstrating their achievements to investors and customers.
Daikichi Nomura, President at ClassNK Consulting Service, added: "ClassNK Consulting Service has been at the forefront of helping a variety of businesses to operate in a socially and environmentally responsible manner. We are excited to work with one of the most internationally-respected organisations on climate change and sustainability, the Carbon Trust, so that we can extend our services even further and help corporates across Japan and Asia more widely to take action on one of the most significant issues facing the world today."
Latest News
(Posted on 24/03/23)
One Sea has welcomeed Finnish start-up Groke Technologies as its new member, bringing additional expertise... Read more
(Posted on 24/03/23)
ClassNK has released "FAQs on the EU-ETS for Shipping", an overview and necessary preparation... Read more
(Posted on 20/03/23)
AXSMarine, a pioneer and market leader in the provision of advanced solutions for shipping professionals... Read more
(Posted on 20/03/23)
Shipzero is enabling transport and logistics companies to create transparency about their emissions... Read more
(Posted on 07/03/23)
The Isle of Man Ship Registry (IOMSR) has become an associate member of The International Association... Read more
(Posted on 07/03/23)
The wellbeing of crew members is becoming more important to shipping companies says leading catering... Read more
(Posted on 28/02/23)
Canada based Algoma Central Corporation has reported its results for the year ended 31 December, 2022... Read more
(Posted on 24/02/23)
Ukrainian seafarers have largely returned to international shipping thereby restoring balance in crew... Read more
(Posted on 24/02/23)
The Chairs of the Round Table of International Shipping Associations met in Athens last week to renew... Read more
(Posted on 21/02/23)
AXSMarine, a leading provider of SaaS shipping software and data for decision making in the chartering... Read more