Bulk minerals volumes up 10% as Trafigura posts strong results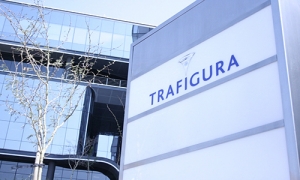 (Posted on 13/12/22)
Trafigura Group Pte Ltd, a market leader in the global commodities industry, has released its results for its financial year ending 30 September 2022. It was a year where strong demand for its services and its ability to manage risk delivered record results.
Profit for the year of USD7,026 million was more than double the previous year's level of USD3,075 million. Revenues increased by 38 percent to USD318,476 million from USD231,308 million in 2021. The Group's underlying earnings before interest, tax, depreciation and amortisation (EBITDA) margin for the year was 3.8 percent, compared to 3.0 percent in 2021.
The total volume of commodities traded in 2022 was lower year-on-year. This was due to a reduction in oil and petroleum products volumes in the second half of the financial year, driven by the termination of long-term contracts for Russian crude oil and products in light of international sanctions, reduced availability of hedging in derivatives markets used to manage price risk, and a decision to focus on higher-margin opportunities.
Trafigura traded an average of 6.6 million barrels of oil and petroleum products per day in the financial year 2022, compared to the daily average of 7.0 million barrels in 2021. Non ferrous metals traded volumes were flat at 23.3 million metric tonnes, while bulk minerals volumes, driven by increased iron ore volumes, rose by 10 percent to 91.3 million metric tonnes.
The strong performance allowed for a further strengthening of the balance sheet, with Group equity almost doubling over the past two years to USD15.1 billion. An additional USD7 billion of financing was secured in financial year 2022, bringing total credit lines to USD73 billion, provided by a network of around 140 banks globally.
Jeremy Weir, Trafigura's Executive Chairman and Chief Executive Officer said: "The past year saw our people work hard to solve the disruptions created by unprecedented market volatility and the big structural shifts that are shaping our industry. It has shown that what we do – connecting vital resources to help power and build the world – has not only become more complex but also more critical and in demand than ever before."
Latest News
(Posted on 26/11/23)
ADM, a leader in sustainable agriculture supply chains, has announced an important expansion of its... Read more
(Posted on 17/11/23)
Trafigura, a market leader in the global commodities industry, has agreed to invest in an all-in-one... Read more
(Posted on 17/11/23)
ADM and Marathon Petroleum Corp. have celebrated the opening of their joint venture soybean processing... Read more
(Posted on 13/11/23)
Former U.S. Grains Council (USGC) Director of Global Programmes Alejandra Castillo was named the successor... Read more
(Posted on 13/11/23)
Rio Tinto has completed the acquisition of PanAmerican Silver's stake in Agua de la Falda and... Read more
(Posted on 05/11/23)
Cargill has completed an expansion and modernization project at its integrated soybean crush and refined... Read more
(Posted on 31/10/23)
BHP has approved an investment of US$4.9 billion (C$6.4 billion) for stage two of the Jansen potash... Read more
(Posted on 31/10/23)
Rio Tinto and cable solution provider Prysmian are partnering to build a more sustainable North American... Read more
(Posted on 26/10/23)
The American Soybean Association has applauded the U.S. Department of Agriculture's efforts to... Read more
(Posted on 26/10/23)
Rio Tinto has appointed James "Joc" O'Rourke as a non-executive director with effect... Read more