BHP's operational review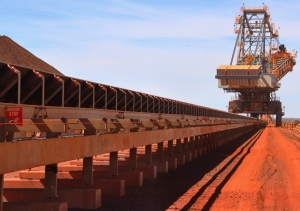 (Posted on 25/01/21)
Chief Executive Officer, Mike Henry has released a statement on BHP's operational review for the half year ended 31 December 2020:
"BHP delivered strong safety and operational performance in the first half of the 2021 financial year, including record production at Western Australia Iron Ore and concentrator throughput at Escondida.
Overall group production for the half was in line with previous strong results. We achieved a number of milestones, bringing on new production through the Spence Growth Option in Chile and the safe restart of Samarco in Brazil. In petroleum, we increased our stake in the high-quality Shenzi asset and Atlantis Phase 3 began production ahead of schedule. Coal production was impacted by wet weather in Australia and strike action in Colombia.
Our major development projects in iron ore, petroleum and potash are progressing well. We continue to build on our strong foundations, increasing future-facing options in copper and nickel through exploration, partnerships and acquisitions.
We are well positioned to sustainably grow shareholder and social value as the global economy recovers from the pandemic."
BHP expects to recognise an impairment charge of between US$1.15 billion and US$1.25 billion post tax in relation
to NSWEC and associated deferred tax assets, resulting in net operating assets of between US$250 million and
US$350 million (excluding tax). This reflects current market conditions for Australian thermal coal, the strengthening
Australian dollar, changes to the mine plan and updated assessment of the likelihood of recovering tax losses. This
will be reported as an exceptional item in the December 2020 half year. The broader carrying value assessment of
the Group's assets is ongoing and will be finalised in conjunction with the release of the financial results on
16 February 2021.
Latest News
(Posted on 05/06/23)
Rio Tinto has successfully completed the full transition of its heavy machinery from fossil diesel to... Read more
(Posted on 02/06/23)
Rio Tinto plans to invest US$395 million1 in a seawater desalination plant in the Pilbara, Western Australia... Read more
(Posted on 31/05/23)
A new collaboration between BHP and Microsoft has used artificial intelligence and machine learning... Read more
(Posted on 23/05/23)
Bunge and Nutrien Ag Solutions, the retail division of Nutrien Ltd. have announced a strategic alliance... Read more
(Posted on 17/05/23)
Vale has concluded the shipment of its first cargo of iron ore briquettes to be tested in a blast furnace... Read more
(Posted on 12/05/23)
The UK Government's decision to abandon plans to review all EU-derived legislation by the end of 2023... Read more
(Posted on 08/05/23)
The USA's National Grain and Feed Association (NGFA) and 42 other agricultural groups have expressed... Read more
(Posted on 02/05/23)
BHP has announced the completion of the OZ Minerals acquisition and implementation of the scheme of... Read more
(Posted on 02/05/23)
ADM, global leader in nutrition, and one of the leading flour millers in the UK, has for the first time... Read more
(Posted on 28/04/23)
Speaking on behalf of the American Soybean Association and his fellow soy growers, ASA President Daryl... Read more