BHP prioritises safety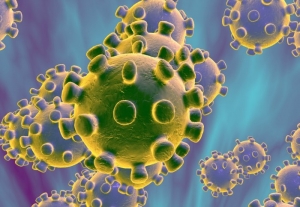 (Posted on 20/03/20)
BHP has outlined the steps it is taking to maintain the safety of its workforce and continuity of its operations in the face of the global spread of COVID-19.
BHP CEO Mike Henry said: "The health and safety of our people and the safe operation of our sites is of paramount importance. Keeping our operations running is critical for jobs, our communities and for the economy. We are not a business that can do all of our work remotely and we are fully focused on action to reduce the risk of transmission at our sites and in our offices. As COVID-19 continues to spread, we are taking additional precautionary measures to test our Business Continuity Plans. We know the situation is difficult and we are encouraging our workforce to look out for each other, their families and communities as we manage through this together."
Operations at BHP sites continue with additional monitoring and procedures in place to reduce the risk of COVID-19 transmission among our workforce. As things currently stand, there have been no material impacts on our operations or supply chain with our workforce able to access our mines and platforms safely and operate effectively.
BHP supply chains are still open and we currently have adequate supplies to operate and maintain critical equipment, although we are seeing pockets of disruption for some items such as disinfectant. While markets have been volatile, our products are still in demand, and with the exception of oil, which has come off quite sharply and more recently, copper, commodity prices have held up well. Encouragingly, there is increased activity in China as regions are ramping up production with strong government support.
Each of our sites and offices across the world are monitoring local conditions and have plans in place designed to maintain workforce safety and business continuity. These include procedures to move quickly to isolate anyone who may require medical treatment or testing as well as additional information and resources to support the wellbeing of our workforce.
We have implemented measures based on risk assessment, government requirements and specialist advice that take into account specific site factors. These include:
BHP has put in place a ban on international business travel for BHP employees globally.
Domestic and international commuting continues for employees in line with country-specific advice, and some protocols have been introduced, such as flexible rostering, to assist workforce requirements.
Gatherings of people are limited as much as possible and social distancing protocols are in place. This includes changes to how teams travel to sites, gather at the start of shifts as well as procedures in camps and how maintenance is scheduled and undertaken.
All non-essential visits and meetings at site are being rescheduled, cancelled or will take place via virtual platforms.
Remote working is being tested in our offices and operating centres.
Business continuity plans are being tested at sites and offices and our employees are prepared to manage through a range of scenarios where COVID-19 limits workforce capacity or access to infrastructure or temporarily limits or suspends production."
Latest News
(Posted on 24/03/23)
BHP and global engineering, project management and professional services firm, Hatch, have signed an... Read more
(Posted on 20/03/23)
Rio Tinto increased its spend with Australian suppliers to more than A$15.3 billion in 2022, as part... Read more
(Posted on 20/03/23)
Trafigura Group Pte Ltd., a market leader in the global commodities industry, has announced the closing... Read more
(Posted on 07/03/23)
Nexyst 360, an innovative grain transportation solution provider, has partnered with Nexxiot to digitalize... Read more
(Posted on 28/02/23)
Cargill has announced the appointments of Joanne Knight as Chief Financial Officer (CFO) and Philippa... Read more
(Posted on 24/02/23)
Trafigura, a market leader in the global commodities industry, has entered into a USD 500 million five... Read more
(Posted on 22/02/23)
British Steel has announced proposals to close its coke ovens as part of its drive to overcome global... Read more
(Posted on 20/02/23)
Global miner Rio Tinto and Japanese trader and business conglomerate Marubeni Corporation have agreed... Read more
(Posted on 20/02/23)
Trafigura, a market leader in the global commodities industry, and Ecobat, the global leader in battery... Read more
(Posted on 13/02/23)
Hydrogen is at the core of the green steel transition. Ensuring access to this scarce resource &ndash... Read more