Better training needed for CO2 firefighting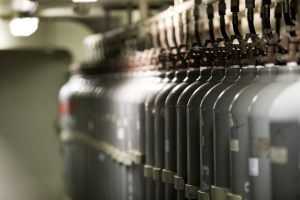 (Posted on 27/09/20)
Global safety leader Survitec is advising the maritime industry to ensure fixed fire-fighting systems are commissioned by their original equipment manufacturers and that crews undergo basic system configuration training, following a spate of incidents where ship fires have been exacerbated through incorrect use or installation of CO2-based extinguishing systems.
While the International Maritime Organization's FSS Code provides engineering and design standards for all types of fire extinguishing systems, there are no mandatory regulations governing their installation and commissioning, only recommendations. Standards on operation and maintenance have improved over the last years but in many cases, they are still seen as guidelines
Survitec said that although these guidelines should be followed, there have been several incidents in recent times where fixed fire extinguishing systems have failed.
"While it is difficult to put a number on all the fire related incidents where incorrect installation, operation or maintenance of a fixed firefighting system has resulted in system failure, injury or death, the subsequent accident investigations offer a difference perspective on the effectiveness of the current regulations and guidelines," said Mats Hestmann, Survitec Group QHSE Manager.
"Fire safety systems are inherently designed to protect and save lives. However, if these systems are incorrectly used, installed or insufficiently inspected and maintained, the consequences can be severe," said Hestmann.
MSC.1/CIRC 1318, the Guidelines for the Maintenance and Inspections of Fixed Carbon Dioxide Fire-Extinguishing systems was released in June 2009 and have been adopted by most Flag states, but some are still following their own set of standards.
Hestmann, believes that it would be beneficial for MSC.1/CIRC 1318 to become even more structured as is the case with MSC 1432, clearly defining what should be inspected. Once the majority of flag states have adopted an MSC circular, it then becomes a resolution making it mandatory.
He adds: "Great improvements to safety have come as a result of IACS Z-17 Service provider approvals. However, it's not the failure of the firefighting system that is resulting in so many incidents, but rather the lack of system knowledge and poor operator training. There should be more effective rules governing system training; because a crew member is familiar with one firefighting system doesn't mean they are appropriately trained to use another manufacturer's system or even a different system configuration. While the product itself might be standard, the layout of the system, the location of valves, cylinders, and vents and so on will differ from ship to ship. Certainly, crews need to be better trained in the use, operation and maintenance of these systems."
Latest News
(Posted on 26/11/23)
Shi.E.L.D. Services has selected Spinergie as its preferred digitized solution provider to monitor and... Read more
(Posted on 26/11/23)
Thousands of cadets and trainees in India will benefit from in-depth wellness training and support thanks... Read more
(Posted on 17/11/23)
As shipping continues its journey to decarbonisation, INTERCARGO will host a special forum in Athens... Read more
(Posted on 13/11/23)
INTERCARGO was deeply saddened and concerned to hear of the reported appalling missile attack on the... Read more
(Posted on 13/11/23)
A new-look Wellness at Sea Awareness Campaign for seafarers, their families and shore staff that &ldquo... Read more
(Posted on 05/11/23)
Classification society DNV has entered into a Joint Development Project (JDP) with AL Group and its... Read more
(Posted on 31/10/23)
Samsung Heavy Industries (SHI) and leading classification society DNV have inked a Memorandum of Understanding... Read more
(Posted on 31/10/23)
WISTA International, during its Annual General Meeting (AGM) held in Montevideo, Uruguay, on 25 October... Read more
(Posted on 31/10/23)
Members of INTERCARGO met in Athens last week for the Association's Annual General Meeting, Executive... Read more
(Posted on 26/10/23)
The Columbia Group (Columbia) has opened a new manning agency, Columbia Shipmanagement Vietnam (CSM... Read more