BAI SEA and ERSHIP create BESHIP brokers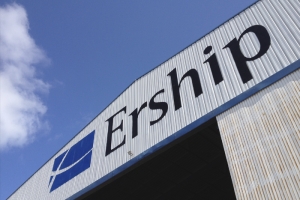 (Posted on 07/09/20)
The merger of BAI SEA and ERSHIP is a result of both companies seeking to strengthen their position in the chartering market. The know-how and extensive network will further enhance a clear, competitive, and dedicated service to clients.
BAI SEA Chartering, part of the ALGEPOSA GROUP, has more than 15 years chartering experience both in bulk, general and project market and with a solid and professional approach into the business since its inception.
ERSHIP, has more than 50 years' experience in all aspects of bulk markets, a reputable and secure player, with the unequivocal backing of ERSHIP GROUP.
The integration of both business portfolios and the combination of experience is to enable the companies to offer their clients a more advantageous approach.
Despite the effects of Covid-19, shipping markets have become more globalised and complex than ever and as such, both groups felt that the best tool to integrate dedication and focus was via this merger.
BESHIP roots its foundations on the desire of shareholders and their respective commercial teams to consolidate all of their Dry cargo activities under one banner and as such, offer their optimised services to Charterers and Owners who are effectively the essence of their core business.
Both BAI SEA with its particular know-how within the steel and project markets and ERSHIP with its ample familiarity within the bulk sector, also endeavour to offer bespoke services to each of their varied and valued clients with a simple and competitive new approach.
The new company will officially start on 1st October 2020 and will be integrated by 14 professionals. The company is located in central Madrid.
Latest News
(Posted on 27/09/23)
As the global shipping industry today celebrates World Maritime Day with its central theme of &ldquo... Read more
(Posted on 26/09/23)
Leading provider of secure maritime data communications software, GTMaritime, has reached 15,000 installations... Read more
(Posted on 26/09/23)
Posidonia Exhibitions, organisers of Posidonia, the International Shipping Exhibition, is launching... Read more
(Posted on 19/09/23)
Seven months after its formal launch, NorthStandard is already realizing tangible benefits from combining... Read more
(Posted on 12/09/23)
Maritime nuclear technology company CORE POWER has boosted its Global Advisory Board with four new high... Read more
(Posted on 12/09/23)
Foreship has relocated its UK subsidiary to larger premises and appointed Tuur Killaars as Senior Sustainability... Read more
(Posted on 08/09/23)
Classification society DNV has signed a Memorandum of Understanding (MoU) with Singapore-based ship... Read more
(Posted on 08/09/23)
Leading blended learning provider Intelligent Seas Group (ISG) is delighted to announce its collaboration... Read more
(Posted on 04/09/23)
Record year-on-year declines in rainfall has been identified as the 'likely culprit' for... Read more
(Posted on 04/09/23)
After years of keeping a vital navigation service operating on the same income, Middle East Navigation... Read more