Bahamas flag proves its quality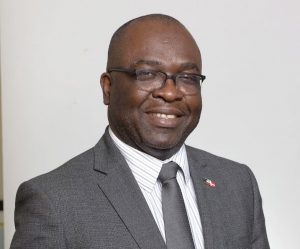 (Posted on 09/04/20)
The Bahamas steadfast commitment to quality and safety has once again been recognised by the United States Coast Guard (USCG) through its Qualship 21 programme (Quality Shipping for the 21st Century).
The Bahamas Maritime Authority (BMA) is proud to be included in the USCG 'Qualship 21' list which recognises the quality of Bahamas registered ships, their owners/managers and crew, operating to and from United States ports. The Bahamas always strives for zero detentions and is moving ever closer to this goal with just two detentions out of all the 538 US port state inspections of Bahamas flagged ships during the last year. Furthermore, The Bahamas is at the top of the so-called 'Whitelist' within the port state control regimes of the Paris MoU and Tokyo MoU.
Captain Dwain Hutchinson, BMA's Managing Director and CEO said: "We are delighted that the stringent attention to quality that is paid by all of our owners has been recognised once again and we would like to take this opportunity to express our appreciation to our owners, managers and crew onboard Bahamas registered ships, for this achievement. Together our dedication to applying, operating and maintaining Bahamas' ships to the highest possible standards is a credit to The Bahamas, the BMA and your organisation."
Qualship 21 is testament to The BMA's teams, including its Recognised Organisations and Nautical Inspectors, commitment and dedication. The support and advice that The BMA provides to owners to assist them with port state control and regulatory compliance issues, as well as the regular flag state inspections, statutory audits and surveys of the fleet that are undertaken, ensure their ships comply in all respects with the international conventions and so uphold the reputation of The Bahamas.
Captain Hutchinson further added: "Our owners, their managers and crew onboard their ships demonstrate the best values seen in the shipping industry and, along with all other ship owners, they are playing possibly the major role in the global response to, and recovery from, the COVID-19 pandemic as they transport urgently needed food, medical supplies and provisions around the world. Today, we are all reminded more than ever of the vital role played by shipping and all who work within the industry, whether onboard or ashore, in the global economy."
Latest News
(Posted on 03/12/23)
The Dry Bulk and LNG segments have borne the brunt of restricted transits, particularly due to their... Read more
(Posted on 03/12/23)
Columbia Shipmanagement (CSM) is set to further boost operational efficiency on its vessels, as crew... Read more
(Posted on 26/11/23)
Shi.E.L.D. Services has selected Spinergie as its preferred digitized solution provider to monitor and... Read more
(Posted on 26/11/23)
Thousands of cadets and trainees in India will benefit from in-depth wellness training and support thanks... Read more
(Posted on 17/11/23)
As shipping continues its journey to decarbonisation, INTERCARGO will host a special forum in Athens... Read more
(Posted on 13/11/23)
INTERCARGO was deeply saddened and concerned to hear of the reported appalling missile attack on the... Read more
(Posted on 13/11/23)
A new-look Wellness at Sea Awareness Campaign for seafarers, their families and shore staff that &ldquo... Read more
(Posted on 05/11/23)
Classification society DNV has entered into a Joint Development Project (JDP) with AL Group and its... Read more
(Posted on 31/10/23)
Samsung Heavy Industries (SHI) and leading classification society DNV have inked a Memorandum of Understanding... Read more
(Posted on 31/10/23)
WISTA International, during its Annual General Meeting (AGM) held in Montevideo, Uruguay, on 25 October... Read more