AXSMarine invests in Nextvoyage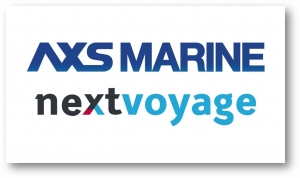 (Posted on 21/02/23)
AXSMarine, a leading provider of SaaS shipping software and data for decision making in the chartering of Drybulk, Tanker and Container ships, has concluded a strategic investment in Nextvoyage, a Voyage Management System (VMS) provider.
Nextvoyage is a live and full-featured solution developed for the past four years and is in use with several companies in both Drybulk and Tanker markets. It is managed by individuals cumulating 25+ years of Maritime technology experience with a clear vision about the industry pain-points to solve.
As the shipping industry remains widely trapped within cumbersome IT environments and workflows with widely disconnected data sets, the opportunities to help customers realize value are clear.
AXSMarine's investment in Nextvoyage is just the first step of collaboration between the two companies who will maintain independent operations but will work closely to deliver best-in-class tools and data to streamline and optimize multiple repetitive workflows.
The life of a voyage starts by making decisions for the right ship or the right cargo with the best possible visibility into market information – which AXSMarine provides as the industry leader for over 23 years. Shipping decisions are all about assessing what has happened, what is happening on the spot and what is likely to happen next. To do this well, teams need the best information turned into actionable data.
Monitoring the execution of a voyage, its P&L evolution, and fleet exposure for risk management is a growing concern. This is where Nextvoyage provides the best value for their customers.
The top pain point for companies using multiple systems is the inefficiency caused by a disconnect between their business goals, software, and data sets. AXSMarine and Nextvoyage recognized these challenges and through their collaborative partnership will work together to provide valued solutions resolving those disconnects. The companies will achieve this by leveraging the strengths of both platforms.
Complementing the investment, AXSMarine and Nextvoyage will work closely to improve workflow efficiency: reducing manual actions and corrections, while providing the right data at the right time, with the right context. Informed and real-time decision making will deliver a new competitive edge for their mutual clients across the platforms.
"AXSMarine's investment in Nextvoyage materializes a shared vision and values with Nextvoyage founder Mark Pith. This move appeared as a natural one for our organisations, and we are here to turn it into a valuable one for the industry. It is a logical step to help make the client's life much easier.
"Regardless how small or big owners and operators are, the vast majority are far from having achieved a best-in-breed architecture. Multiple repetitive, inefficient and error-prone processes is a widely spread norm across the industry. By the time one has pulled data from multiple systems and sources, copied it into a spreadsheet or yet another software solution and reconciled it, this means lost time that could have been spent on more value-added tasks, especially with today's pace of business" said Jacques Goudchaux, AXSMarine CEO.
Founded in 2000, AXSMarine is a global provider of online software solutions to the international shipping industry and is trusted by more than 10,000 users worldwide.
Latest News
(Posted on 27/09/23)
As the global shipping industry today celebrates World Maritime Day with its central theme of &ldquo... Read more
(Posted on 26/09/23)
Leading provider of secure maritime data communications software, GTMaritime, has reached 15,000 installations... Read more
(Posted on 26/09/23)
Posidonia Exhibitions, organisers of Posidonia, the International Shipping Exhibition, is launching... Read more
(Posted on 19/09/23)
Seven months after its formal launch, NorthStandard is already realizing tangible benefits from combining... Read more
(Posted on 12/09/23)
Maritime nuclear technology company CORE POWER has boosted its Global Advisory Board with four new high... Read more
(Posted on 12/09/23)
Foreship has relocated its UK subsidiary to larger premises and appointed Tuur Killaars as Senior Sustainability... Read more
(Posted on 08/09/23)
Classification society DNV has signed a Memorandum of Understanding (MoU) with Singapore-based ship... Read more
(Posted on 08/09/23)
Leading blended learning provider Intelligent Seas Group (ISG) is delighted to announce its collaboration... Read more
(Posted on 04/09/23)
Record year-on-year declines in rainfall has been identified as the 'likely culprit' for... Read more
(Posted on 04/09/23)
After years of keeping a vital navigation service operating on the same income, Middle East Navigation... Read more