Arch Coal changes name to Arch Resources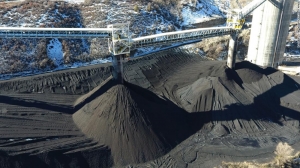 (Posted on 06/05/20)
Arch Coal, Inc. has announced that it is changing its name to Arch Resources, Inc., effective May 15, 2020. The name change underscores the company's ongoing transition to a premier producer of metallurgical products for the global steel industry. Arch is the second-largest supplier of coal in the United States.
"The name change we are announcing today reinforces Arch's strong and sustained pivot towards metallurgical markets and the global steel value chain, which we believe offer superior long-term return opportunities for our shareholders," said John W. Eaves, Arch's executive chair. "We have made tremendous progress in executing a fundamental shift in the company's strategic focus, and the new name will better reflect the value proposition and growth potential of our business going forward."
"The name change highlights Arch's intensifying focus on our metallurgical franchise and our steel-producing customer base," said Paul A. Lang, Arch's chief executive officer and president. "Arch produces some of the world's highest quality metallurgical products for the global marketplace, and the startup of our world class Leer South metallurgical mine in 2021 will deliver another step change advance in our shift towards metallurgical markets. Arch is moving forward with clear strategic priorities and is well-positioned for growth and success as a leading producer of metallurgical products for the steelmaking industry."
The startup of the Leer South longwall mine will solidify Arch's position as the world's leading producer of premium High-Vol A metallurgical products. Arch currently derives 70 percent of its normalized operating cash flow from its metallurgical segment, and expects that percentage to grow appreciably over time. The company is directing more than 90 percent of its capital budget to its metallurgical portfolio in 2020.
In its legacy thermal business segments, Arch remains focused on generating free cash flow. Since October 2016, Arch's thermal segments have generated nearly $700 million in adjusted EBITDA1 while expending just $100 million in maintenance capital. "We believe this systematic monetization of our thermal assets is the most value-creating and responsible path forward for our shareholders," Lang said.
"In combination with iron ore, our metallurgical products are indispensable in the primary production of steel," Lang continued. "We expect primary steel to play an essential role in the revitalization of the global economy as it recovers from the current disruption – and an equally critical role in the construction of a new economy supported by mass transit systems, wind turbines and electric vehicles."
At the time of the name change on May 15, 2020, Arch plans to launch a new corporate website highlighting its steel-focused value proposition. The new website will include a robust discussion of the company's commitment to environmental, social and governance principles. The company's NYSE ticker symbol will remain ARCH.
Latest News
(Posted on 26/11/23)
ADM, a leader in sustainable agriculture supply chains, has announced an important expansion of its... Read more
(Posted on 17/11/23)
Trafigura, a market leader in the global commodities industry, has agreed to invest in an all-in-one... Read more
(Posted on 17/11/23)
ADM and Marathon Petroleum Corp. have celebrated the opening of their joint venture soybean processing... Read more
(Posted on 13/11/23)
Former U.S. Grains Council (USGC) Director of Global Programmes Alejandra Castillo was named the successor... Read more
(Posted on 13/11/23)
Rio Tinto has completed the acquisition of PanAmerican Silver's stake in Agua de la Falda and... Read more
(Posted on 05/11/23)
Cargill has completed an expansion and modernization project at its integrated soybean crush and refined... Read more
(Posted on 31/10/23)
BHP has approved an investment of US$4.9 billion (C$6.4 billion) for stage two of the Jansen potash... Read more
(Posted on 31/10/23)
Rio Tinto and cable solution provider Prysmian are partnering to build a more sustainable North American... Read more
(Posted on 26/10/23)
The American Soybean Association has applauded the U.S. Department of Agriculture's efforts to... Read more
(Posted on 26/10/23)
Rio Tinto has appointed James "Joc" O'Rourke as a non-executive director with effect... Read more