ArcelorMittal's revised proposal for Essar Steel acquisition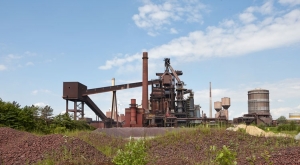 (Posted on 14/09/18)
In response to media speculation, ArcelorMittal has confirmed that on 10 September 2018, it submitted a revised proposal to Essar Steel India Limited's (ESIL) Committee of Creditors for the acquisition of ESIL. The Company can also confirm that media reports speculating on the financial value of the revised offer are broadly accurate.
The revised offer, which also includes a commitment to pay the entire amount due to the financial creditors of Uttam Galva and KSS Petron, therefore represents unprecedented value to all concerned creditors. Through the revised offer ArcelorMittal demonstrates its serious commitment to India, creditor banks and all ESIL's stakeholders.
The Company believes ESIL provides it with a compelling opportunity to enter the high-growth Indian steel market and, should it prove successful with the proposed acquisition, ESIL will add significant strategic value to the group's business.
ArcelorMittal is the world's leading steel and mining company, with a presence in 60 countries and an industrial footprint in 18 countries. They are the leading supplier of quality steel in the major global steel markets including automotive, construction, household appliances and packaging, with world-class research and development and outstanding distribution networks.
In 2017, ArcelorMittal had revenues of $68.7 billion and crude steel production of 93.1 million metric tonnes, while own iron ore production reached 57.4 million metric tonnes.
Latest News
(Posted on 24/03/23)
BHP and global engineering, project management and professional services firm, Hatch, have signed an... Read more
(Posted on 20/03/23)
Rio Tinto increased its spend with Australian suppliers to more than A$15.3 billion in 2022, as part... Read more
(Posted on 20/03/23)
Trafigura Group Pte Ltd., a market leader in the global commodities industry, has announced the closing... Read more
(Posted on 07/03/23)
Nexyst 360, an innovative grain transportation solution provider, has partnered with Nexxiot to digitalize... Read more
(Posted on 28/02/23)
Cargill has announced the appointments of Joanne Knight as Chief Financial Officer (CFO) and Philippa... Read more
(Posted on 24/02/23)
Trafigura, a market leader in the global commodities industry, has entered into a USD 500 million five... Read more
(Posted on 22/02/23)
British Steel has announced proposals to close its coke ovens as part of its drive to overcome global... Read more
(Posted on 20/02/23)
Global miner Rio Tinto and Japanese trader and business conglomerate Marubeni Corporation have agreed... Read more
(Posted on 20/02/23)
Trafigura, a market leader in the global commodities industry, and Ecobat, the global leader in battery... Read more
(Posted on 13/02/23)
Hydrogen is at the core of the green steel transition. Ensuring access to this scarce resource &ndash... Read more