Shi.E.L.D. pushing hard for crew vaccines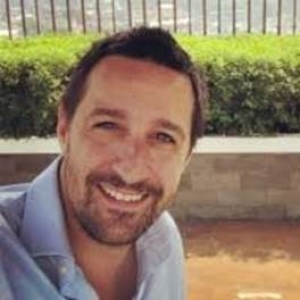 (Posted on 06/05/21)
Dry bulk transshipment specialist, Shi.E.L.D. Services is working hard to obtain much-needed Covid-19 vaccines to protect their dedicated crews.
In a press briefing today, Operations Director, Guglielmo Tersalvi said, "We are involved in trying to obtain vaccines and we are pushing as hard as possible."
Shi.E.L.D. Services specialise in the logistics and shipping markets of bulk materials, and have decades of experience and knowledge in the maritime logistics and shipping sectors. The Shi.E.L.D team previously worked for many years for Coeclerici, one of the world's leading players in the market.
A reduction in coal trades last year, one of the company's main markets, led to a decline of logistics activities, especially in the offshore transshipment sector, with owners of idling transshippers looking for alternative markets.
One of the regions where strong demand from local mining companies for logistics services to handle increasing export volumes greatly benefits from offshore transshipment is West Africa. Guinea is one of the world's biggest producers of bauxite. Shi.E.L.D moved into the market two years ago and has gained substantial experience. The company foresees an increase in demand of transshippers in this growing market.
Tersalvi emphasised the importance, not only of technical ability, but also the experience and know-how of seafarers, "Our crews are starting to become experts in handling this material. Covid-19 procedures are in place and we are focused on the welfare of our crews."
Last week, InterManager, the international trade association for the ship management industry, vowed to work separately to obtain vital vaccines to protect the world's more than one and a half million seafarers and thereby keep international trade routes open.
Latest News
(Posted on 24/03/23)
LOGISTEC Corporation, a leading marine and environmental services provider, has announced its financial... Read more
(Posted on 24/03/23)
Terence Bowles, President and CEO of the St. Lawrence Seaway Management Corporation (SLSMC), and Adam... Read more
(Posted on 20/03/23)
Abu Dhabi based AD Ports Group, the leading facilitator of global trade, logistics, and industry, has... Read more
(Posted on 20/03/23)
Grain handling at the Port of Immingham is increasing thanks to the new opportunities presented by investment... Read more
(Posted on 07/03/23)
Marcor Stevedoring has signed a contract adding Liebherr's largest and most powerful mobile harbour... Read more
(Posted on 07/03/23)
AD Ports Group, an Abu Dhabi based leading facilitator of global trade, logistics, and industry, and... Read more
(Posted on 02/03/23)
LOGISTEC Stevedoring Inc., a subsidiary of LOGISTEC Corporation, a leading North American marine and... Read more
(Posted on 28/02/23)
End-of-year figures for total traffic in the Spanish Port of Bilbao stand at 32.7 million tonnes, up... Read more
(Posted on 24/02/23)
The Port of Sept-Îles and LOGISTEC Arrimage Inc. have announced that they have reached the impressive... Read more
(Posted on 24/02/23)
The war in Ukraine led to unprecedented changes in goods flows last year. At 467.4 million tonnes, total... Read more