Rio Tinto's $3.5 billion shareholders returns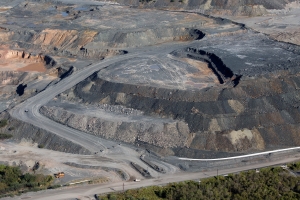 (Posted on 08/08/19)
Rio Tinto chief executive J-S Jacques said "We have delivered strong financial results with underlying EBITDA of $10.3 billion and EBITDA margin of 47%. Our financial performance was driven by our Pilbara operations with a 72% EBITDA margin, underpinned by strong iron ore prices.
"We are taking actions to protect the Pilbara Blend and optimise performance across our iron ore system, following the operational challenges which emerged in the first half.
"Our world-class portfolio and strong balance sheet serve us well in all market conditions. This, together with our disciplined capital allocation, underpins our ability to continue to invest in our business and deliver superior returns to shareholders in the short, medium and long term. Our delivery is in evidence today, with our record interim returns of $3.5 billion."
Sustained improvement in safety performance, with the All Injury Frequency Rate continuing to decline, a reduction in the severity rate and fewer process safety incidents.
Underlying EBITDA3 of $10.3 billion (excluding the contribution from the coking coal assets divested in 2018), was 19% above 2018 first half, with an EBITDA margin7 of 47%.
Operating cash flow of $6.4 billion is presented net of $0.9 billion of tax paid in 2019 first half relating to the 2018 coking coal disposals.
Free cash flow2 of $3.9 billion was 35% higher than 2018 first half.
Cash returns of $3.5 billion announced today, comprising record interim ordinary dividend of $2.5 billion, equivalent to 151 US cents per share, and special dividend of $1.0 billion, equivalent to 61 US cents per share.
$4.9 billion underlying earnings3, 12% higher due to a strong contribution from Iron Ore.
Following our update on the Oyu Tolgoi underground project on 16 July 2019, we completed an impairment assessment and concluded that the changes to project cost and schedule led to an impairment charge, net of tax and non-controlling interests, of $0.8 billion. The impairment is reflected in net earnings of $4.1 billion9.
Record 23% Return on Capital Employed6, a rise of four percentage points on 2018.
Strong balance sheet with net debt5 of $4.9 billion, mainly reflects $7.8 billion of cash returns to shareholders paid in 2019 first half, partly offset by free cash flow.
Latest News
(Posted on 08/02/23)
Tata Steel has established a Centre for Innovation in Mining and Mineral Beneficiation at the Indian... Read more
(Posted on 06/02/23)
The National Grain and Feed Association (NGFA) in the USA has outlined recommended actions for Congress... Read more
(Posted on 27/01/23)
Cargill has announced that it has completed the acquisition of Owensboro Grain Company, a fifth-generation... Read more
(Posted on 23/01/23)
BHP Xplor, an accelerator programme introduced by BHP in August 2022, has announced its first cohort... Read more
(Posted on 16/01/23)
Trafigura Group Ptd Ltd., a market leader in the global commodities industry, has made a public carbon... Read more
(Posted on 10/01/23)
Jace Hefner has joined the U.S. Grains Council (USGC) in its Washington, D.C., headquarters as the new... Read more
(Posted on 10/01/23)
Cargill has announced that Jamie Miller will step down as Chief Financial Officer to accept an opportunity... Read more
(Posted on 10/01/23)
Adbri Limited has announced that it has extended its cementitious materials supply arrangement with... Read more
(Posted on 04/01/23)
Khalifa Economic Zones Abu Dhabi – KEZAD Group, the integrated trade, logistics, and industrial... Read more
(Posted on 23/12/22)
Australian agribusiness GrainCorp is co-leading a $12 million investment round into rural connectivity... Read more