Peel acquires Quality Freight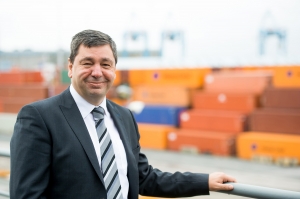 (Posted on 23/05/19)
Peel Ports Group has announced that it has acquired Quality Freight (UK) Limited for an undisclosed amount. It provides chartering and a range of port services operating from a 40 acre multi modal facility at Ellesmere Port in Cheshire.
Peel Ports Group is the UK's second largest port group, owning and operating six of the UK's most important ports (Liverpool, Heysham, Manchester Ship Canal, Medway (Sheerness / Chatham), Clydeport and Great Yarmouth).
Commenting on the acquisition, Mark Whitworth, Chief Executive of Peel Ports Group said: "Our strategy is to be a leading UK provider of port centric logistics solutions. The acquisition of Quality Freight (UK) Limited is an important step in extending the range of value added services beyond the core stevedoring and storage services typically offered by Peel Ports. We are looking to drive additional volume through our infrastructure and the Quality Freight business model will allow us to deliver that objective."
Sebastian Gardiner, who will be continuing in the role of Managing Director of the business which will continue to trade under the Quality Freight name, commented: "I believe that this is an important milestone which will allow the Quality Freight business to both continue growing and allow it to explore other opportunities with existing and new customers."
Quality Freight Group was founded in Ireland in 1990. The business has evolved to becoming an operator in its own right as a Shareholder of Geest Ireland, operating its own feeder vessels and its own state of the art port facility at Ellesmere Port on Merseyside, UK.
Peel Ports handles 60million tonnes of cargo every year. 13% of the total UK major ports traffic flows through ports operated by the Group. Headquartered in Liverpool, it employs around 1,600 staff, and had revenue of £717m and EBITDA of £239m for the year ending 31 March 2018.
Latest News
(Posted on 27/01/23)
In addition to helping its 12 member ports decarbonize, the World Ports Climate Action Program (WPCAP... Read more
(Posted on 27/01/23)
The first ship of the year, M/V Cape Alexandros, arrived at 11:00 a.m. on January 4, 2023, from Rotterdam... Read more
(Posted on 27/01/23)
AD Ports Group the leading facilitator of global trade, logistics, and industry, has signed a Memorandum... Read more
(Posted on 23/01/23)
In the presence of the UAE President His Highness Sheikh Mohamed bin Zayed Al Nahyan, and the President... Read more
(Posted on 16/01/23)
The Port of South Louisiana (Port SL) CEO Paul Matthews, has announced that it has entered into a Purchase... Read more
(Posted on 16/01/23)
With 73.6 million tons of cargo transhipment from maritime shipping (+7%) and 64.5 million tons from... Read more
(Posted on 12/01/23)
Despite unfavourable economic conditions, traffic in the port of Dunkerque, the third largest port in... Read more
(Posted on 10/01/23)
North Sea Port CEO Daan Schalck has been looking back as well as forward. 2022, was a year in which... Read more
(Posted on 10/01/23)
A multi-million-pound deal has been agreed to build a new road salt storage facility to support Scotland... Read more
(Posted on 10/01/23)
Ports Minister Rita Saffioti has announced Samuel McSkimming as the new CEO of the Pilbara Ports Authority... Read more