Noatum strengthen its team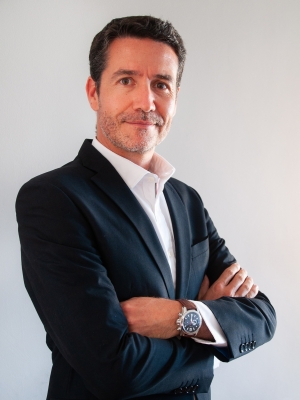 (Posted on 31/07/20)
Noatum Logistics reinforces its strategy in order to consolidate its leadership as a one of the most renowned logistic operators worldwide with the appointment of two new executives.
With a presence in 28 countries and 134 locations, Noatum deals with more than 11,000 port calls every year, moves over 15.4 million tons of bulk and general cargo, and operates more than 1.4 million vehicles.
Ramon Gallen has been appointed as the new Managing Director of Noatum Logistics in Asia in replacement of Marco Gaeta who has been in the role for the last 8 years.
Ramon Gallen joined Noatum Logistics in December 2014 as Deputy Managing Director, having worked in several areas after that.
In his time as Deputy Managing Director of Noatum Logistics, his main professional milestones were his contribution to the Komet integration project in Turkey as well as his support to the MIQ acquisition and integration team in 2019.
Earlier this year, and after having carried out several projects in Istanbul, Chicago and Peru, he was subsequently appointed as the Global Head of Sea Freight of Noatum Logistics.
Ramon Gallen brings a wide experience in integrations, a cross-disciplinary knowledge of the different activities and regions of Noatum Logistics and a strong focus on results. Based in Hong Kong, his new role will be focused on consolidating Noatum Logistics's presence in Asia.
On the other hand, Daryl Ridgway will undertake Ramon Gallen's role as the new Global Head of Sea Freight in Noatum Logistics.
Daryl Ridgway is a senior executive level professional with over 30 years of experience in logistics specialized in Ocean freight and Supply Chain. He has a proven track record of delivering results through strategic development and operational excellence. His most recent role was as Global Head of Ocean freight for Panalpina and he has also held senior positions at Kuehne and Nagel.
His main goal will be to capture the synergies of the global procurement within the group as well as to develop the Global Sea freight product of this business area of Noatum.
Noatum is a leading multinational group in transport, comprehensive logistics and port operations services.
Its work is divided into three main business areas: Noatum Maritime, focusing on providing maritime services; Noatum Logistics, a comprehensive logistics operator; and Noatum Terminals, our port operations division.
The cross-sectoral approach in our services in these three areas means we can offer comprehensive solutions, with a high degree of specialisation and innovation.
Latest News
(Posted on 07/12/23)
US Port owners should start immediate planning to take advantage of the $3bn available in grants as... Read more
(Posted on 07/12/23)
The Vancouver Fraser Port Authority's board of directors has announced that it has appointed Peter... Read more
(Posted on 03/12/23)
In the presence of Kassym-Jomart Tokayev, President of the Republic of Kazakhstan, AD Ports Group, a... Read more
(Posted on 03/12/23)
Lhyfe, a global pioneer in the production of renewable green hydrogen for transportation and industrial... Read more
(Posted on 26/11/23)
A 194 million euro investment in North Sea Port will secure large-scale CO2 reduction by the largest... Read more
(Posted on 17/11/23)
The Central Association of German Seaport Operators (ZDS) has called for a decisive German port policy... Read more
(Posted on 13/11/23)
A groundbreaking feasibility study has highlighted the potential for using clean ammonia to refuel ships... Read more
(Posted on 05/11/23)
IAPH has announced the ratification by the IAPH Council of the new IAPH Board. The Board is formed by... Read more
(Posted on 05/11/23)
CN has announced that it acquired from Genesee & Wyoming Inc., a stake in the Cape Breton &... Read more
(Posted on 31/10/23)
Due to continued very high inflation, the Hamburg Port Authority (HPA) will raise port fees by an average... Read more