Newcastle Port CEO announces resignation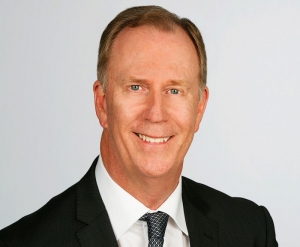 (Posted on 09/05/18)
The Port of Newcastle, the world's largest coal export port and one of Australia's largest ports by throughput tonnage has announced that Geoff Crowe, Chief Executive Officer, has informed the Board of his intention to resign, effective at the end of June.
Crowe joined Port of Newcastle in July 2015 with extensive experience in the coal mining and logistics industry. He led the development of the Port's growth and diversification strategy, including the development of plans for a cruise terminal, bulk terminal and a container terminal.
"The Port of Newcastle is not only an iconic port that delivers huge economic value to our region and state as a trade gateway, it is also a valued asset for our industry and our community," said Crowe.
"We have a terrific team, and I am very proud of the contribution that we have made in the last three years for the Port and our region. As a Novocastrian, I will continue to take pride in the Port's growth."
Port of Newcastle Chair, Professor Roy Green, said that Geoff brought extensive experience in the Hunter region's coal mining sector and a commitment to the safe and efficient operation of the Port.
"Geoff has led the Port through a time of growth, while maintaining an excellent safety record and strengthening the Port's relationship with its industry and community.
"Port of Newcastle's Board appreciates Geoff's leadership and wholehearted commitment to the organisation and looks forward to working with him over the next two months and building on his achievements for the future development of the Port."
Latest News
(Posted on 19/11/22)
Innofreight, the European rail logistics company and innovation leader has selected Nexxiot to complete... Read more
(Posted on 19/11/22)
AD Ports Group has announced its financial results for the third quarter of 2022. The Group's... Read more
(Posted on 13/11/22)
Successful technology investor and experienced in the metals and mining sector Roger Maggs MBE, has... Read more
(Posted on 13/11/22)
Successful technology investor and experienced in the metals and mining sector Roger Maggs MBE, has... Read more
(Posted on 09/11/22)
At the COP27climate summit in Egypt, Netherlands Prime Minister Rutte has signed a declaration of intent... Read more
(Posted on 02/11/22)
Representatives of the Robe River Joint Venture partners in Australia, Rio Tinto, Mitsui and Nippon... Read more
(Posted on 02/11/22)
A group of leading international ports are collaborating through the UK's 2050 Maritime Innovation... Read more
(Posted on 26/10/22)
CN has moved over 806,000 metric tonnes of grain from Western Canada during the week of October 16 (... Read more
(Posted on 26/10/22)
Harbour Energy and Associated British Ports (ABP) have announce an exclusive commercial relationship... Read more
(Posted on 20/10/22)
During the first nine months of this year, the North Sea Port companies recorded transhipment of goods... Read more