Newcastle Glencore charges "too high"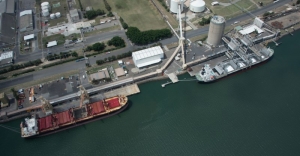 (Posted on 11/10/18)
Newcastle should reduce by 20% its current charge for ships entering the port, the Australian Competition and Consumer Commission has ruled.
The ruling followed a dispute between Glencore Coal Assets Australia and Port of Newcastle Operations about terms and conditions for accessing the shipping channel.
In a statement published online, the ACCC determined PNO should reduce its charge for ships entering the port to carry Glencore's coal by around 20% to $0.61 per gross tonne.
Port of Newcastle chief executive Craig Carmody expressed disappointment at the ruling. "We will use all legal avenues available to contest the decision," Carmody said, "We will be lodging a request for review with the Australian Competition Tribunal."
According to the ACCC statement, Port of Newcastle is the only commercially viable means of exporting coal from the Hunter Valley region.
In January 2015, PNO increased the charge for coal ships entering the port by about 40% to $0.69 per gross tonne. In November 2016, Glencore notified the ACCC of a dispute with PNO about the price increase and requested arbitration from the ACCC to arbitrate. PNO later increased the charge to its current 2018 price of $0.76 per GT.
According to the ACCC, a key part of the dispute was whether PNO should be able to charge for dredging of the shipping channel that had been undertaken or funded by users of the port.
"PNO proposed large increases to the current price, but the ACCC found that a reduction in the price for using the shipping channel was appropriate," ACCC commissioner Cristina Cifuentes said. "The ACCC also determined appropriate mechanisms for future price changes, and decided on certain non-price terms and conditions of access where the parties had been unable to reach an agreement."
Latest News
(Posted on 31/03/23)
The Port of Long Beach and the Los Angeles/Orange Counties Building and Construction Trades Council... Read more
(Posted on 28/03/23)
Canadian Pacific has said that, on 14 April, 2023, it will exercise the authority granted by the U.S... Read more
(Posted on 24/03/23)
LOGISTEC Corporation, a leading marine and environmental services provider, has announced its financial... Read more
(Posted on 24/03/23)
Terence Bowles, President and CEO of the St. Lawrence Seaway Management Corporation (SLSMC), and Adam... Read more
(Posted on 20/03/23)
Abu Dhabi based AD Ports Group, the leading facilitator of global trade, logistics, and industry, has... Read more
(Posted on 20/03/23)
Grain handling at the Port of Immingham is increasing thanks to the new opportunities presented by investment... Read more
(Posted on 07/03/23)
Marcor Stevedoring has signed a contract adding Liebherr's largest and most powerful mobile harbour... Read more
(Posted on 07/03/23)
AD Ports Group, an Abu Dhabi based leading facilitator of global trade, logistics, and industry, and... Read more
(Posted on 02/03/23)
LOGISTEC Stevedoring Inc., a subsidiary of LOGISTEC Corporation, a leading North American marine and... Read more
(Posted on 28/02/23)
End-of-year figures for total traffic in the Spanish Port of Bilbao stand at 32.7 million tonnes, up... Read more